Welcome to Thollon
This website has the objective of gathering and sharing information for English speaking visitors to Thollon les Memises. To help visitors, apartment and chalet owners, and those renting properties. It aims to give a wider view than other web sites. Information that a visitor for a week or two may require. Not just for Thollon Les Memises but also the area that can by visited in a days drive.
Thollon.org has been updated, new format but same information news and updates.
We now welcome donations for advertising which will help towards the cost of running Thollon.org Donate, Advertise.
The Thollon live Webcam is not working (Nov 2019) due to the work going on to install new snow canons. We now have the use of a new web cam from the top of the Gondola Lift back down to the Station. Les Lanches web cam Many thanks to Andy .
November 2019. First snow and the new snow canons. Looking great. December 2019 more snow! Check out the Telecabine Facebook for more great pictures. Link below.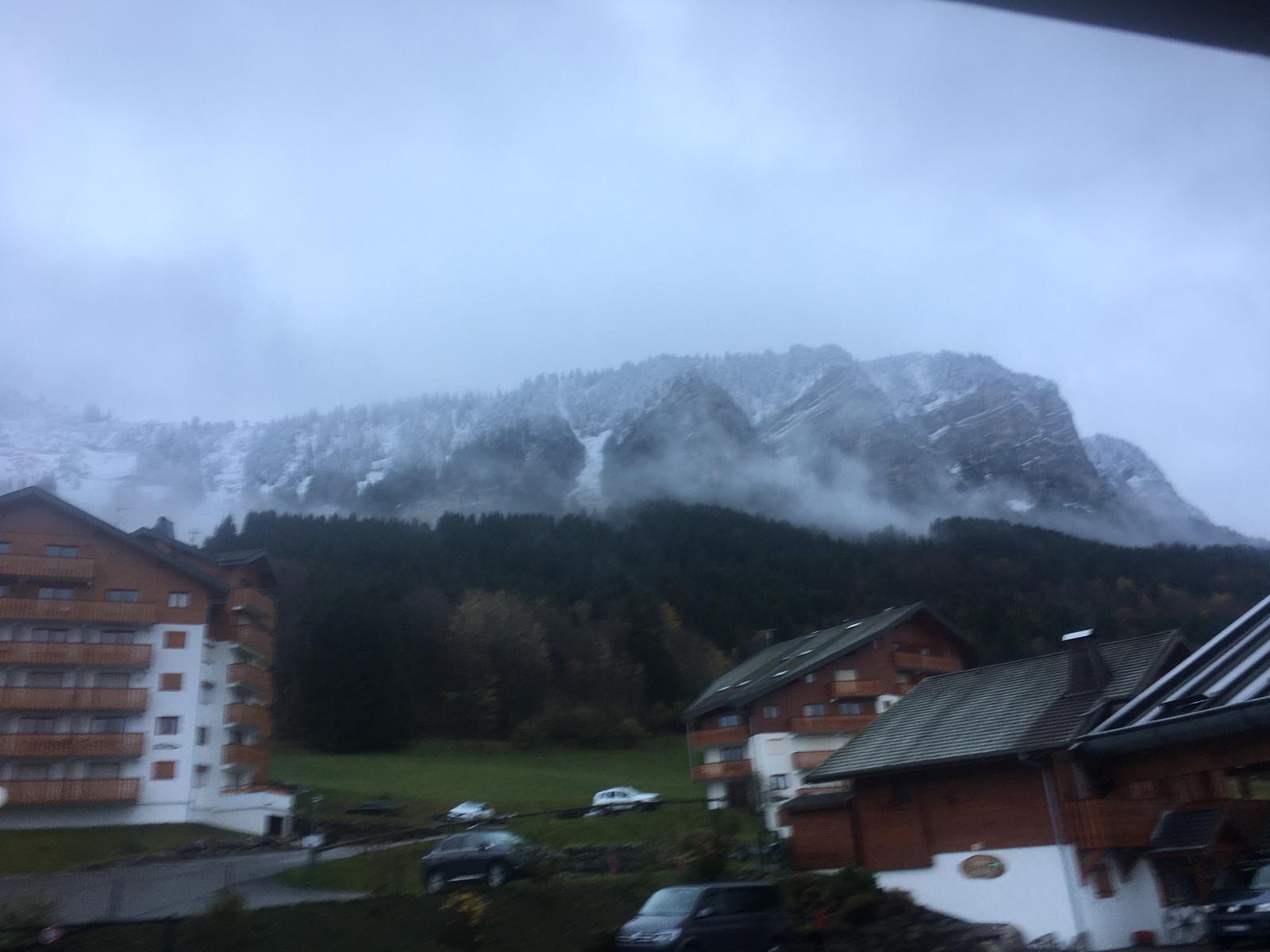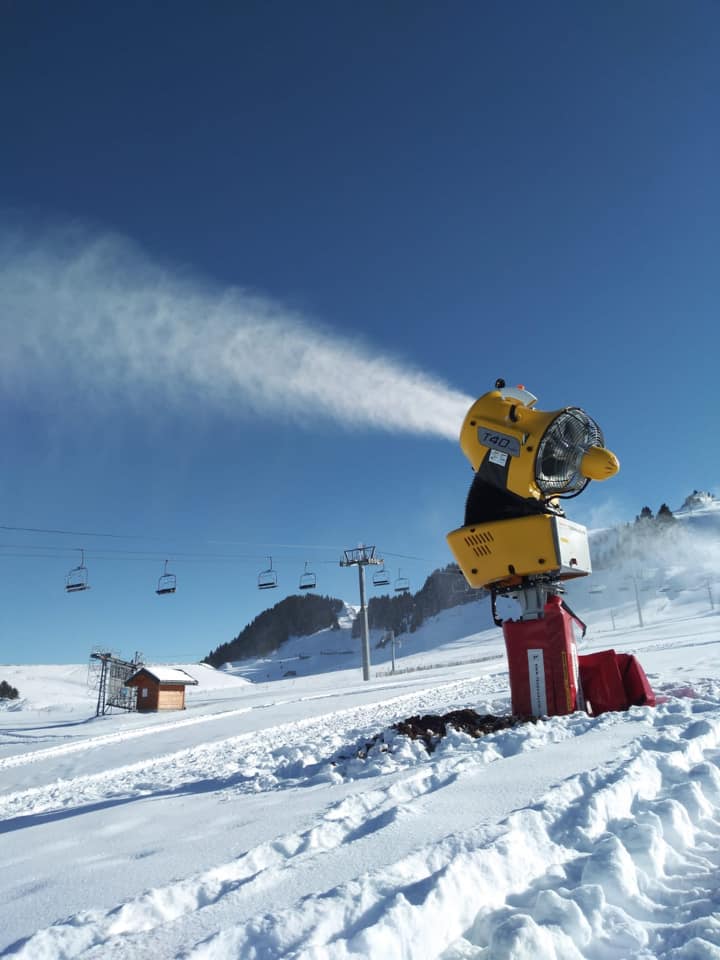 Check out Facebook Telecabine Thollon for regular updates and lift opening. Also some great photos of the November/December 2019 snow.

See notice boards for special offers of lunch and lift combined. Also offers of discounted lift passes and rates for the new ski season when purchased early at thollonlesmemises.com Resort/Hiver New for winter 2019/20 combined pass with options, Thollon Bernex and Abondance. When the resort can only open limited runs, a reduced rate is sometimes applied.
There is now a site showing what runs are open. Plan Thollon Alpin.
Check out the Facebook Telecabine and Facebook UCAT for latest and further information.
Historic winter web cam picture below. The Thollon live Webcam is not working (Nov 2019) due to the work going on to install new snow canons. We now have the use of a new web cam Thollon-les-Mémises 'front' (Les Lanches) from the top of the Gondola Lift back down to the Station. Many thanks to Andy.

Whats new highlighted: Update to this page 7th December 2019. Newer items are highlighted for regular visitors to Thollon.org
The annual village that appears in Evian: The Fabululeux Village of the Flotins from the 13th December to the 5th January.
Not to be missed. There are also illuminations in Evian
See the Evian page for pictures from previous years, and the LeFabuleuxvillage web site for details of this years event.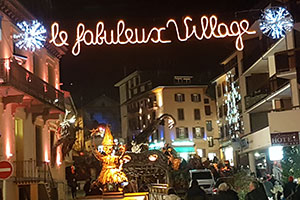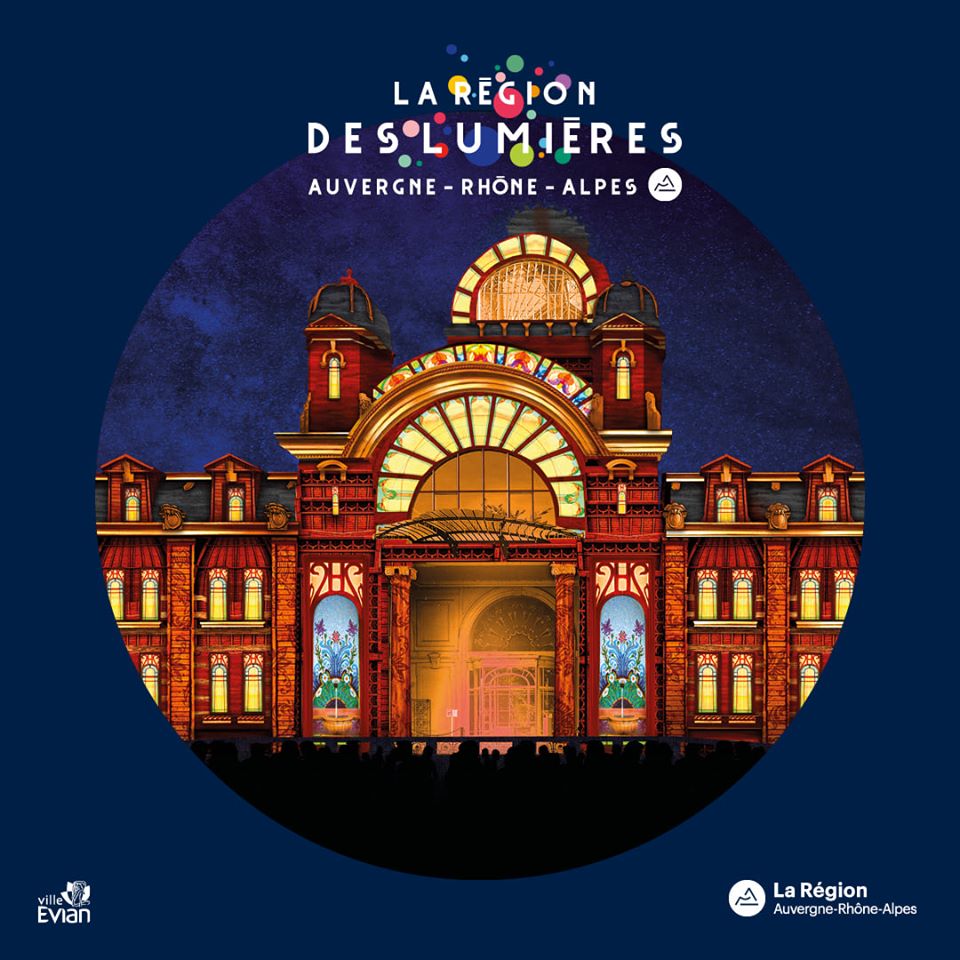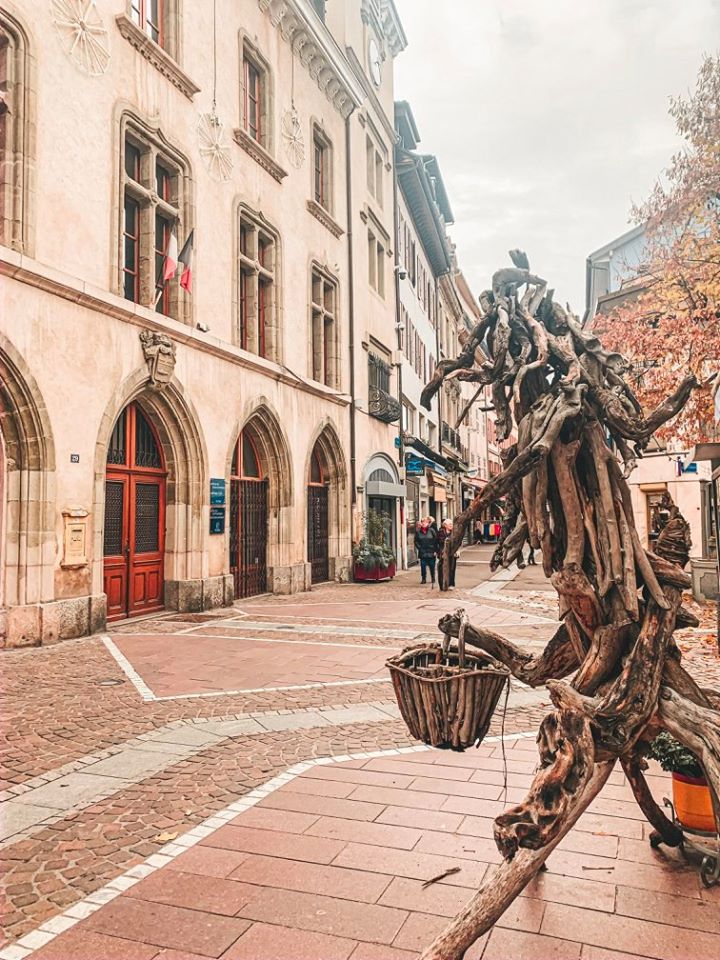 Whats on Bar L'Ourson Corinne again welcomes us with a great program.
Saturday, December 21st December Ugly sweater evening from 20h Dare to pull out your ugly pullovers and come and spend a night full of humor at the Pooh Bar.
Monday, December 23 December Christmas market from 13h Arrival of Santa Claus at 17h30 Sale of cakes, crafts, oysters etc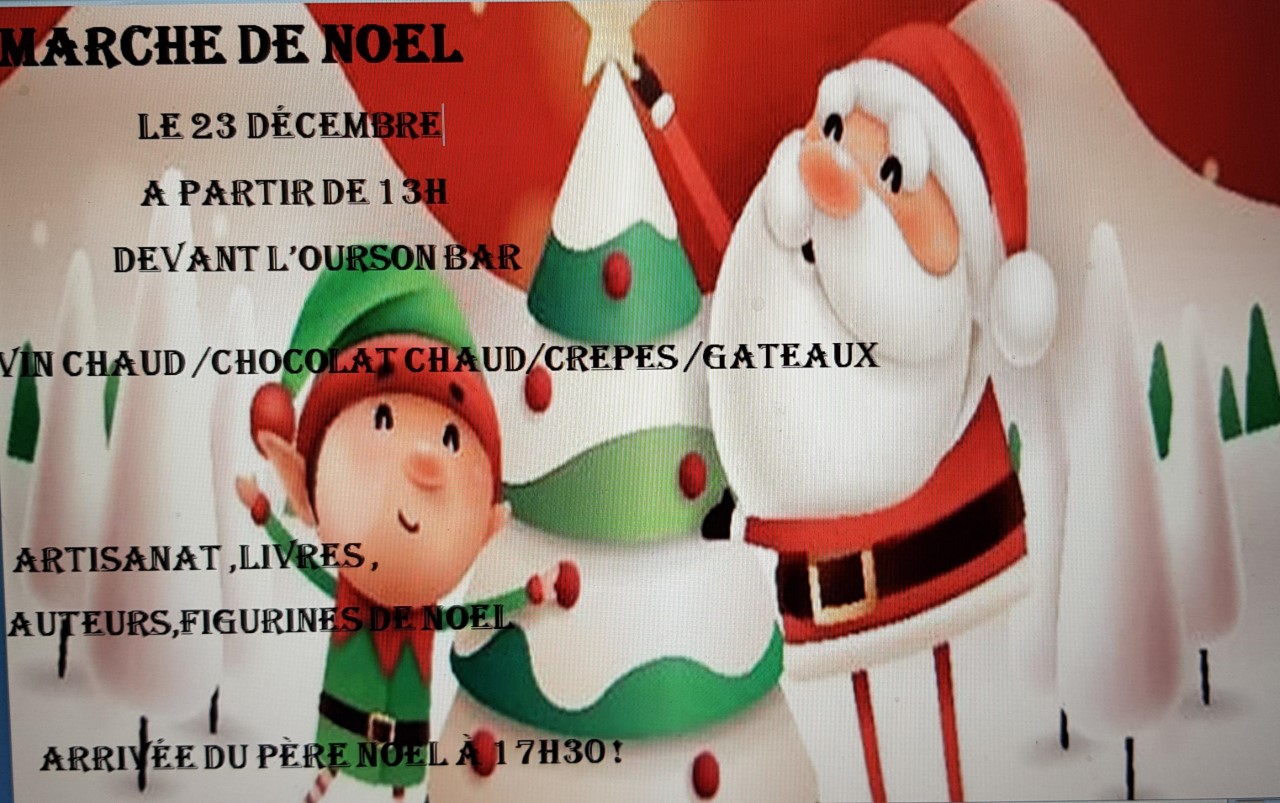 Thursday, 26th December Chinese lanterns 18h Pooh's terrace bar (weather permitting)
December 31st, New Year's Eve
From December 21 to December 31, sale of oysters on a platter or plate, on-site or take-out From 17h every day Tray 12 oysters N ° 3 13, 80 euros Tray 12 oysters N ° 2 17,80 euros Shallot vinegar, lemon and tray included Opening of oysters 1,50 euros per dozen On the spot, plate with 6 oysters N ° 3 Open with a glass of white 8 euros
New website opened November 2019 UCAT Thollon. Congratulations to the association of traders for this new initiative. Good links to the traders and on The Evian page with link to Bus Timetables for the Evian / Thollon shuttle.
LEMAN Express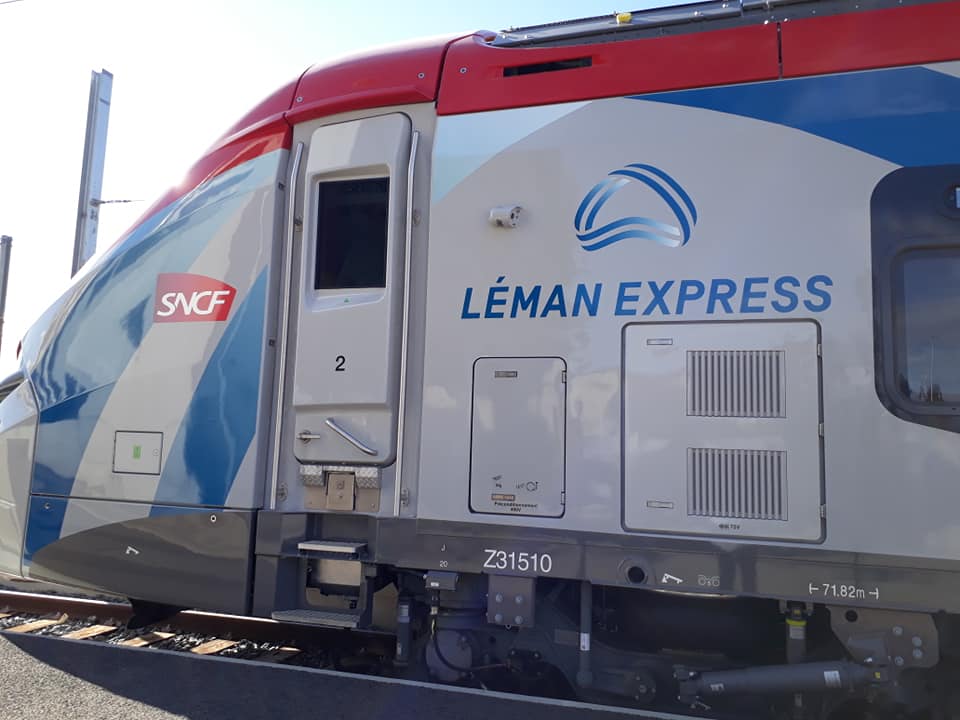 Great news. A new rail service from Geneva airport to Evian starts in December 2019. Thollon.org received the following information from Léman Express.
Since last Monday you will find our website www.lemanexpress.ch translated into English. There is plenty of documentation you could use to get the information you need.
Under the section "Plan Your journey" à "Timetables and Travel Info" you will find PDF time tables of the Léman Express Lines, feel free to download them https://www.lemanexpress.ch/en/downloads/timetables.
Unfortunately due to the complexity of the pricing it is not possible to have a fixed price for the pricing, that is why we don't have a pricing list. However, on lemanpass.com (only in French), you can find out how much your ticket and subscription will cost you, specific to a trip (https://lemanpass.com/tarifs/). · Finally, the start of the Léman Express is on the 15th December 2019, not on the 20th December. We hope to see you onboard our trains and wish you a nice day.
Do use our contact page to tell thollon.org of your experience. Thanks.
New snow cannon installation There are 65 or is it 74? new snow cannons. They will cover all the slopes which are visible from the restaurant. There does not appear to be any plans at the moment to do the "back run" the Via Casse. So the resort should be well and truly ready for this year's winter season, 2019/2020. Pictures below summer 2019 lots of activity in the car park and on the slopes. Lorries and a helicopter has been moving the materials.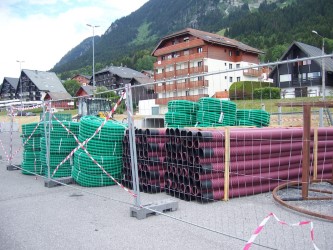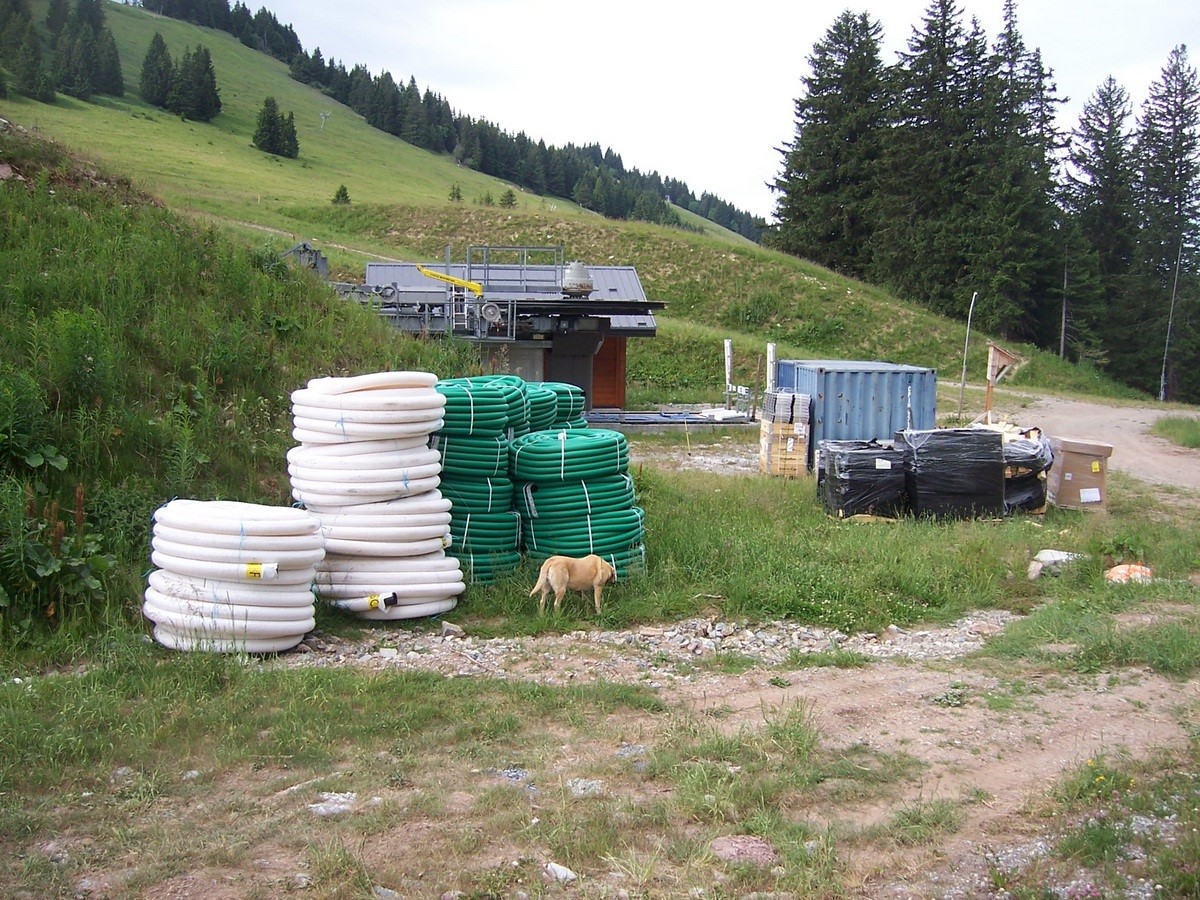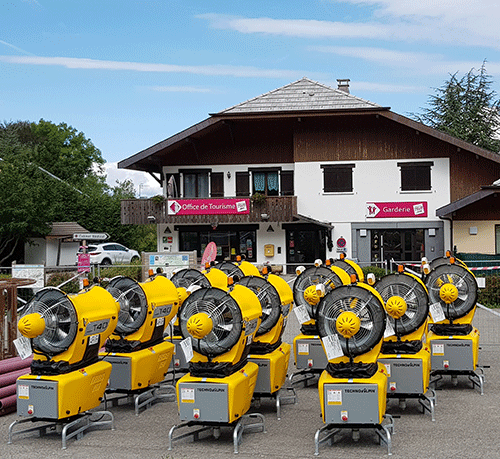 The new signs and addresses have now been completed.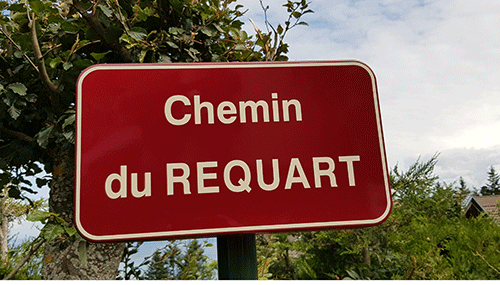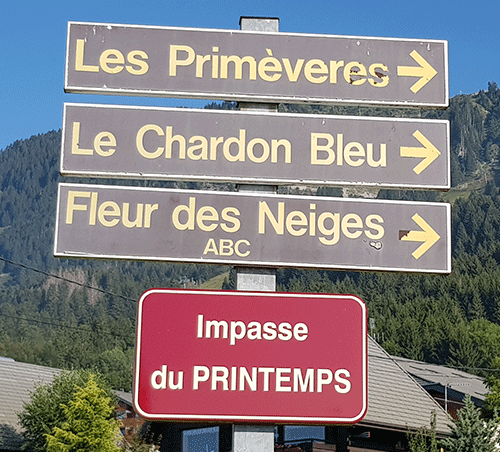 Summer 2019. A review
Cinema. The weekly Summer English Film season. Every Thursday our Cinema had English films these were well attended and there was a great selection of films such as Rocketman and Bohemian Rhapsody. There will be a winter season starting in late December 2019.
Thanks to Ron and Sylvain for continuing to provide us with English language films.
Music and fun. Bars, fete, BBQ
Bar Ourson is worthy of an extra mention for the many fun evenings some with live music. Corrine has been popular with the British clientele and the annual get together of British musicians with the new band Jerry and his Pacemaker was in fine form. The outside area in front of the bar making for a great area to relax party and listen to music. Also new for 2019 was Arnaud offering excellent Tapas in his bar area in Le XV making for a relaxed drink and food sitting on the sofa's. The bars Saint Nicolas and Choumas continued to be popular and offered good hospitality. Many of us also braved the walk to visit the Hotels Bon Sejour and Bellevue, whose restaurants offered excellent fare.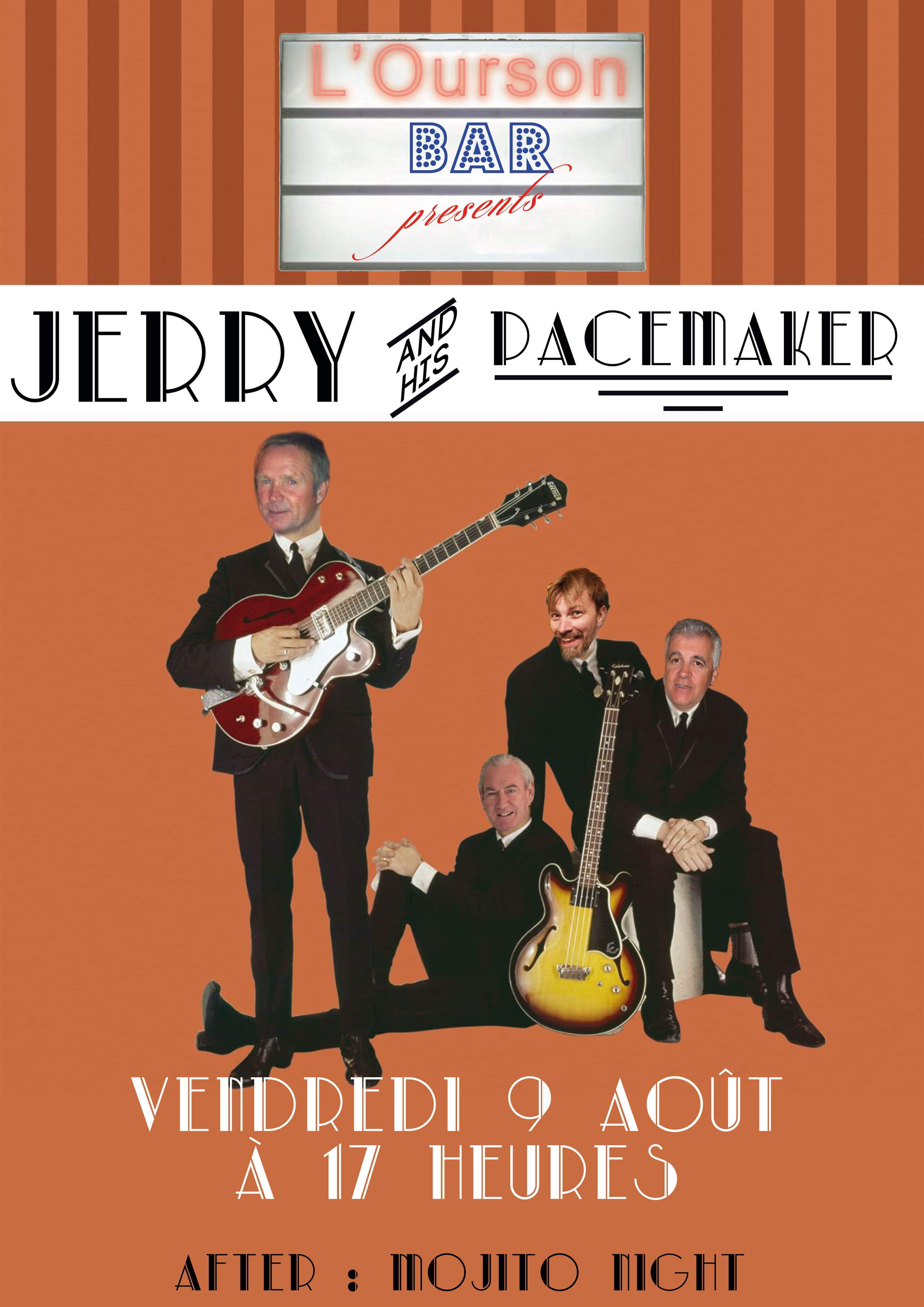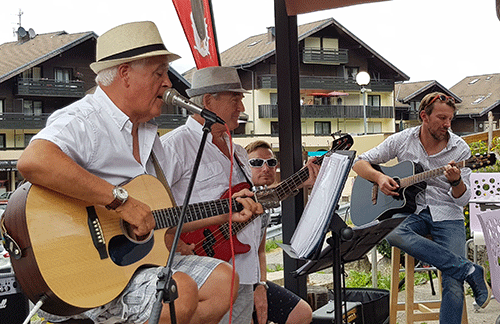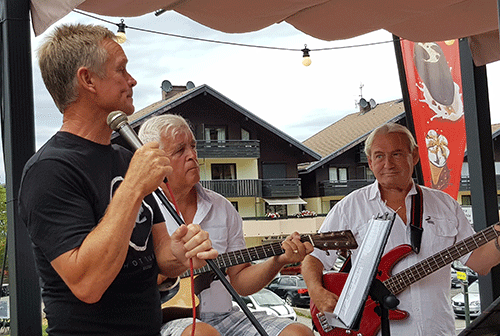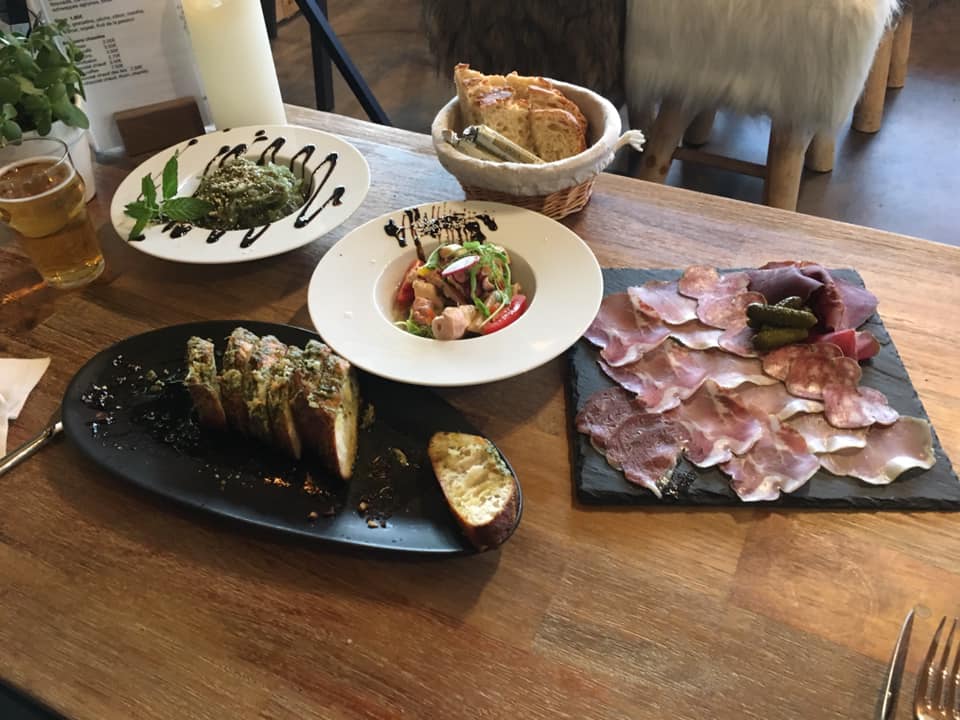 The annual fete was held in August, two nights of party which was well supported by the Thollon.org crowd. There were also music events held outside the Tourist Office, by the car park.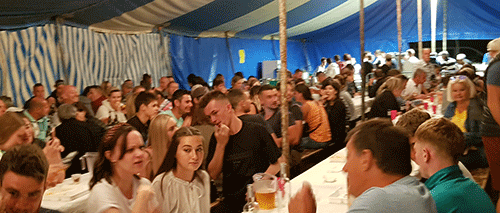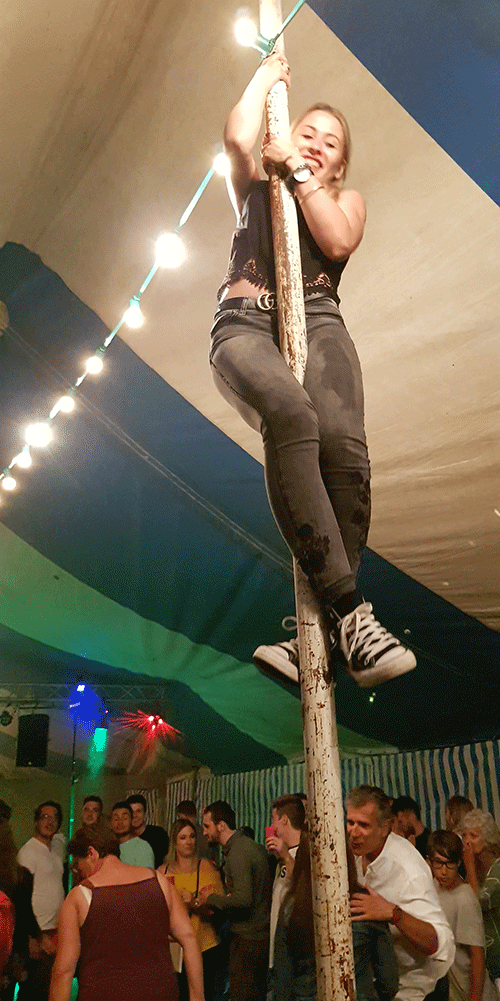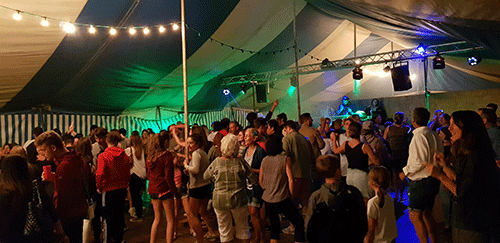 The site at the aerial Hucel which has a wonderful view over the lake was the venue for an inpromptu byo BBQ. A group of locals and Brits enjoyed food and wine as the sunset. The steep and dark climb down from the site was interesting.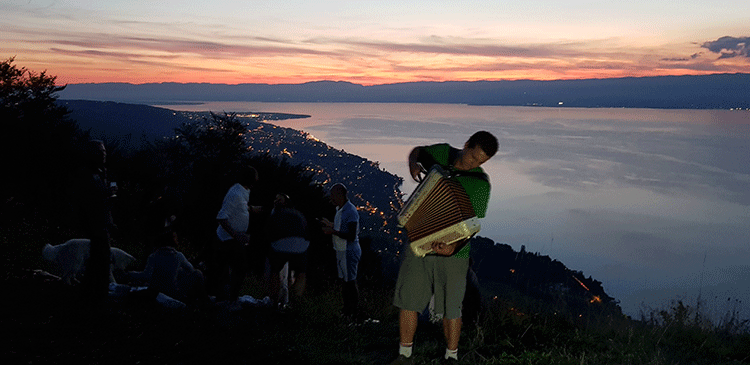 Basecamp Thollon fitness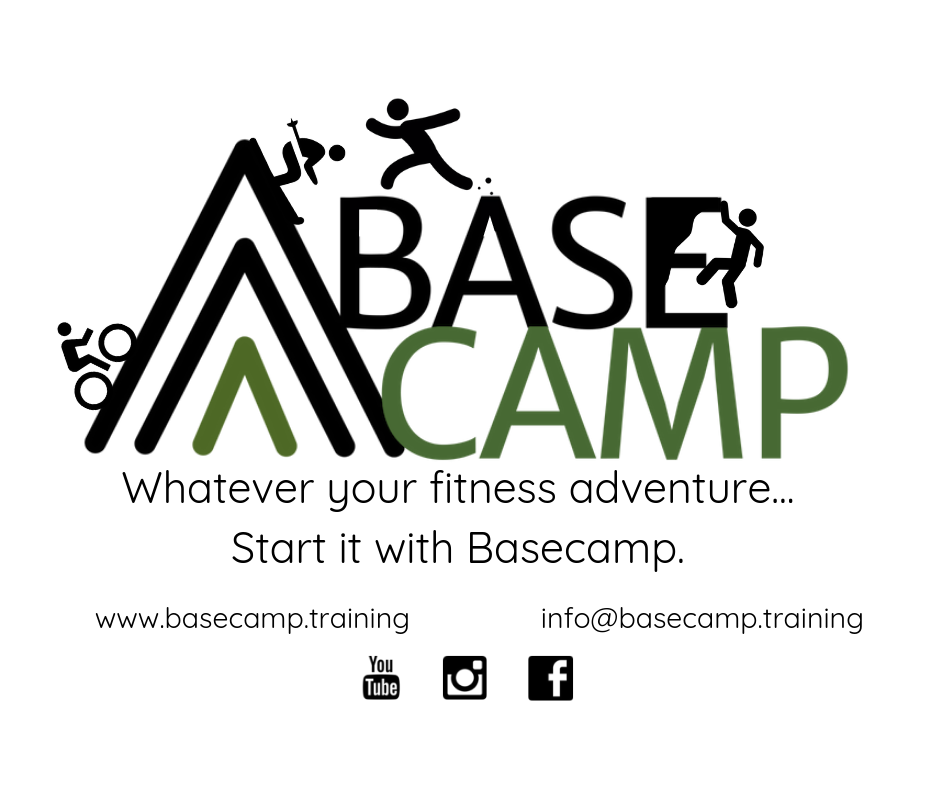 Joe Brady offered excellent well attended fitness training throughout the whole of August, held on the football pitch in Thollon
Priory Meillerie
A visit was organised to visit the Priory of the Meillerie www.meillerie-prieure.com. Many of us use the road and pass close by to this Priory. The visit was excellent for a number of reasons, the views are fantastic especially from the graveyard above. The history of the priory and its role in commanding the area and its links to Thollon were fascinating. The talk by Sidonie Bochaton (local archeologist, historian, and writer) was excellent as it gave a wider view and helped many of us understand the local history of the Haute Savoie. The web site is excellent and if you are considering a walk around is to be recommended to set the scene. Thanks to AS for organising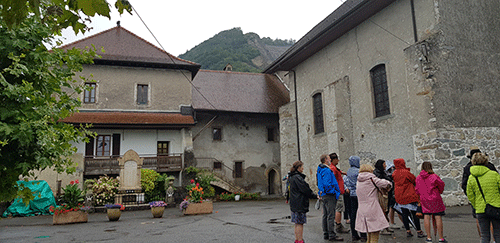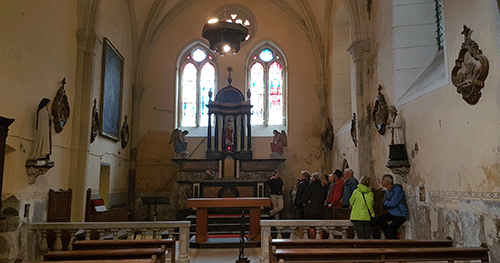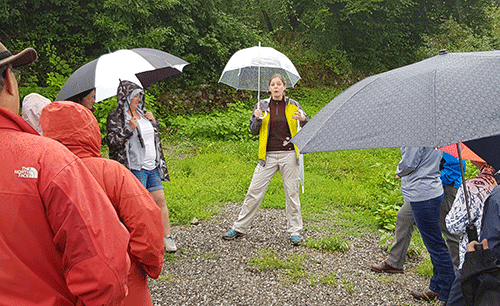 The Lake
Many of the Thollon group have boats on the lake and enjoyed a great summer of boating. The lake provided its usual mirror calm surface ideal for motor boats. The usual venues of Grand Rive "Nathalies" and new this year L'OXXY Beach providing refreshment.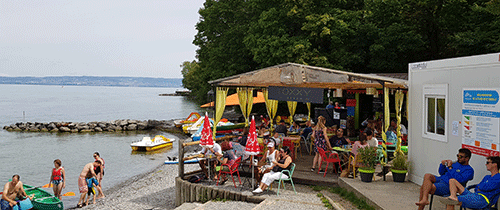 Annual Football Match
On Saturday 8th June at 3pm the annual football match was played on a lovely sunny day.
Result: England 8, France 7 yes we won!
As usual the band, ceremony and football of a standard only seen once a year. A great celebration.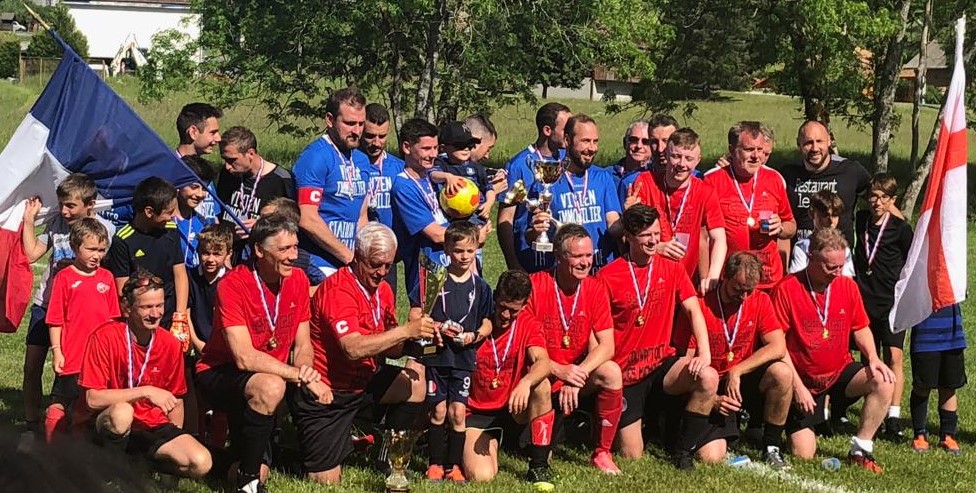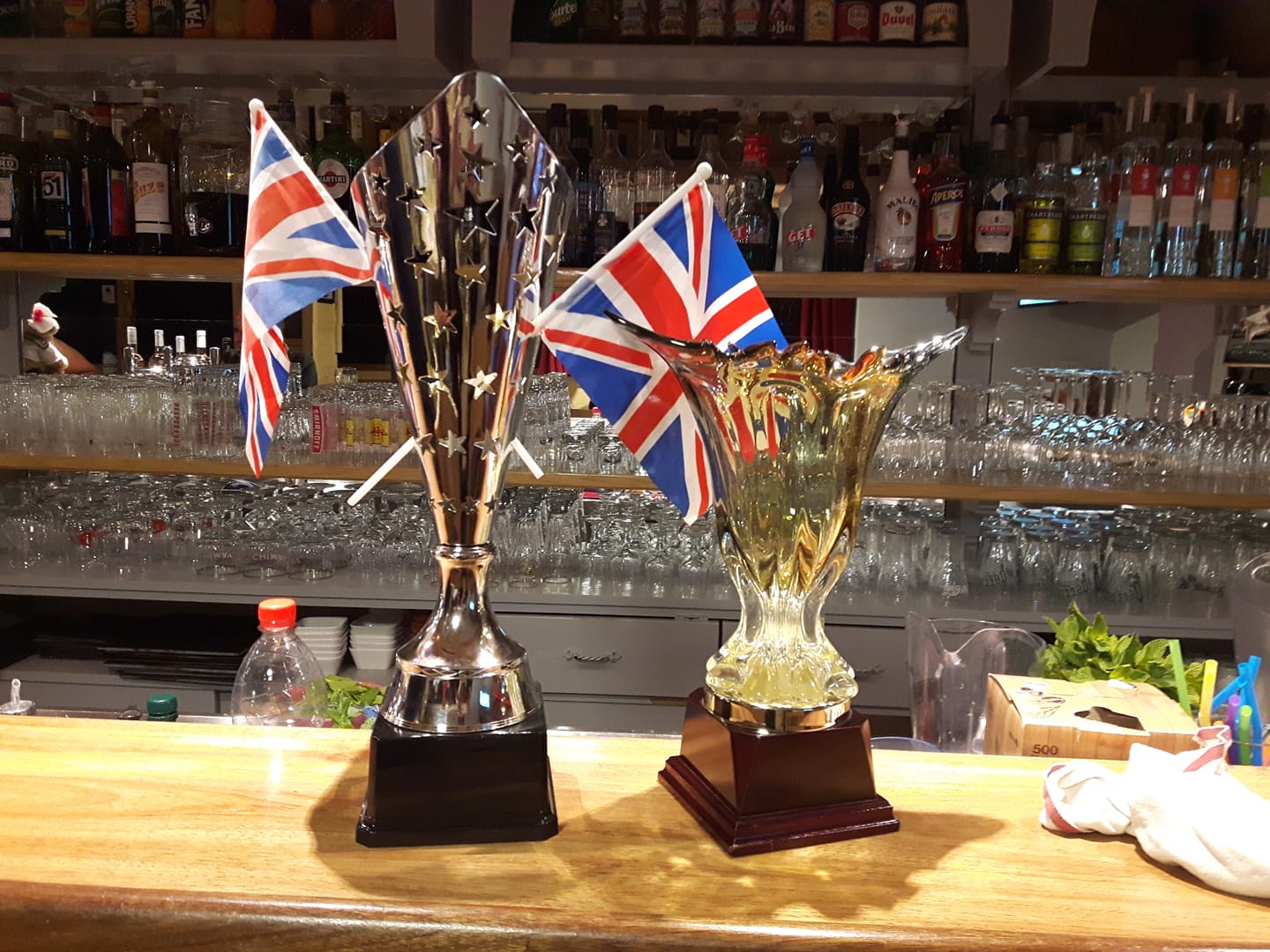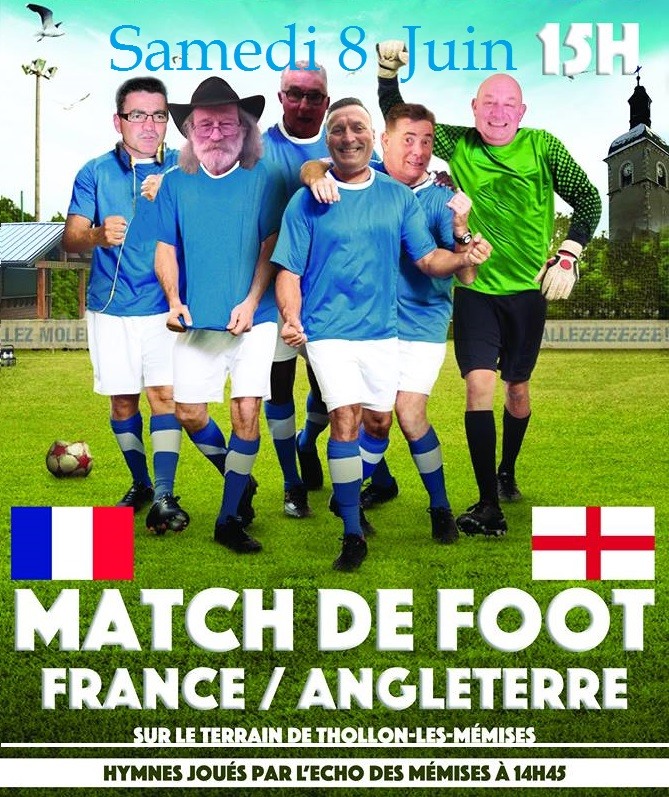 Pink Pub to Pegasus Bridge
This site celebrates the link between many countries. We have a large British contingent. Several Bognor Regis members supported a great forces charity by cycling from Bognor Regis to Pegasus Bridge to celebrate D-Day leaving on Wednesday 5 May 2019. Have a look at the Facebook page. Pinkpub2PegasusBridge They have raised over £120,000....Great job guys.

They made it! Well done guys!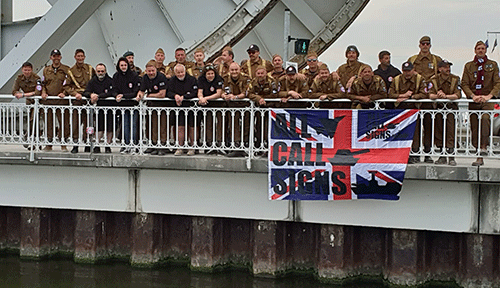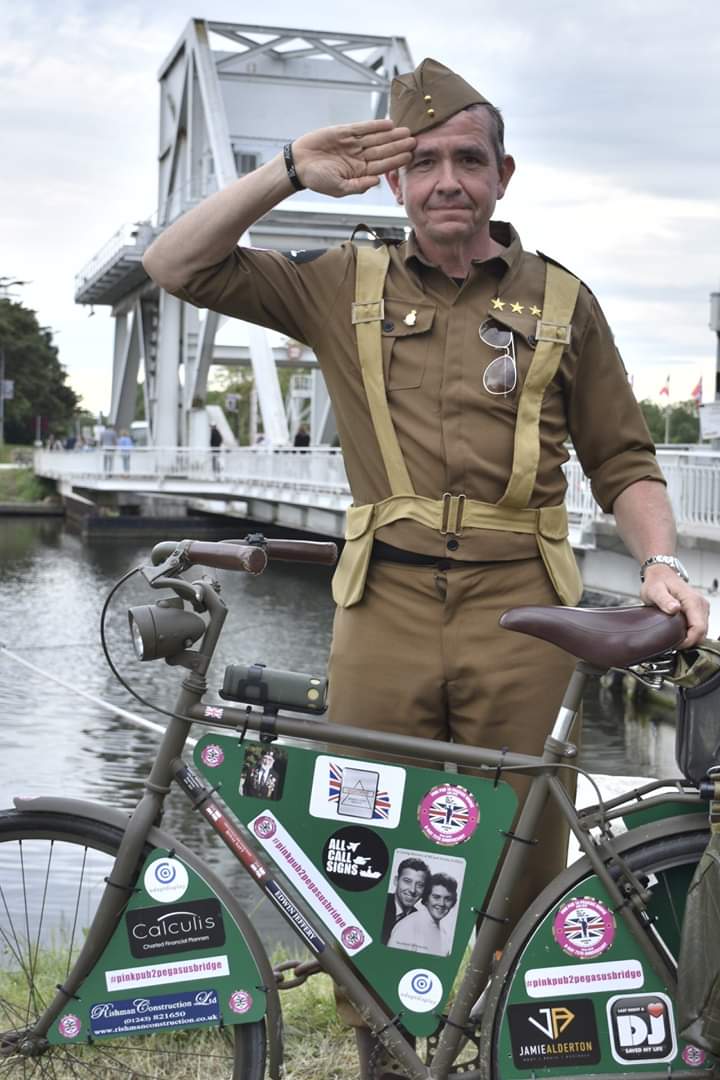 Bolton Celebration
Thollon friends stretch wide across the world. On the 11 May a group of around 30 Thollon friends came from various parts of Europe to visit Bolton to help celebrate 30 years in business for a Thollon regular. Much drinking and great hospitality from Dave and Deb's.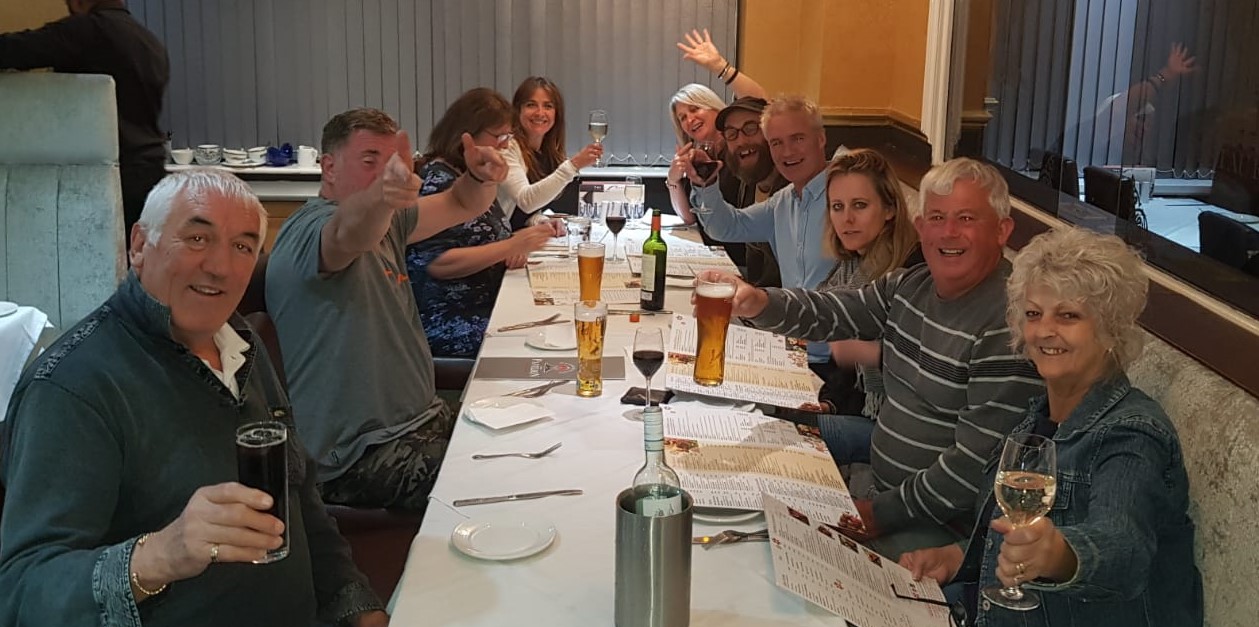 The Thollon official website thollonlesmemises.com has details of whats on.
As we look forward to the new season lets remember the Winter 2018/19
The season closed with the UCAT Race and the water slide, and the British enthusiastically joining in the celebrations with this years theme of Peaky Blinders. Around 35 British visitors, and some Ex Pat residents joined in the fun.
Thollon.org entered a team of three generations photo below, 2 skiers and a snowboarder! A superb effort but no medals this year.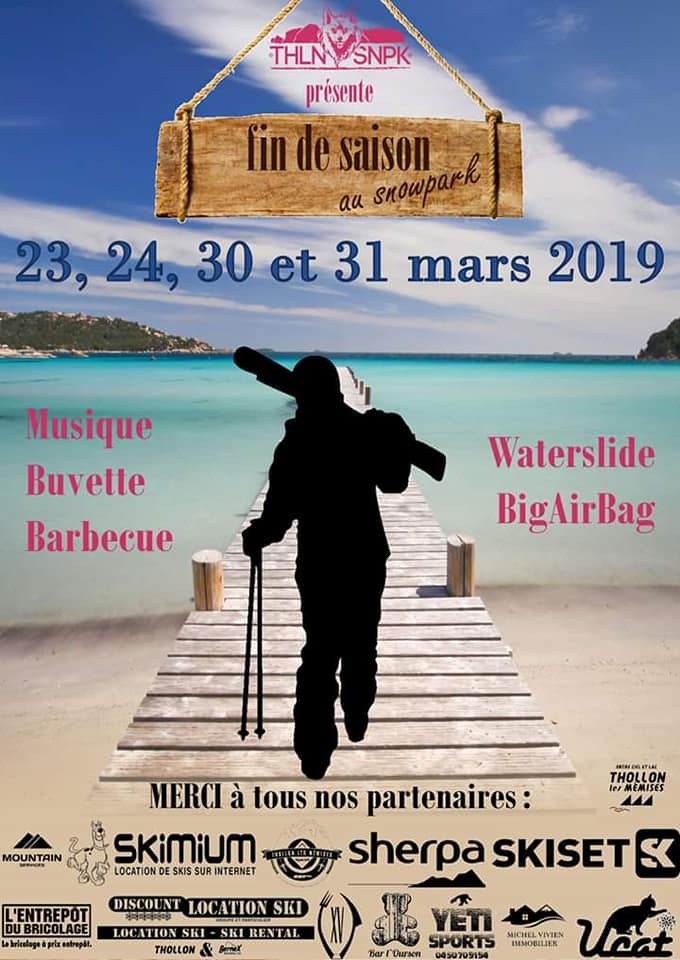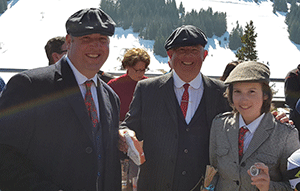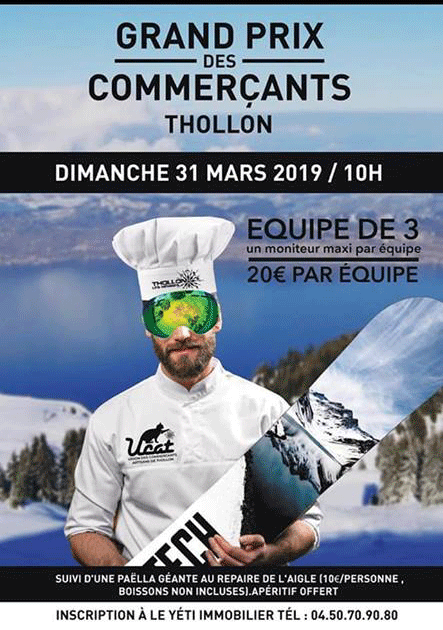 Below the race winners Garage des Memises and the British "second place?" Team Meda Sport (Ketts Taira Andy) we understand that we might have translated "Les Perdants" incorrectly..... Great trophy, medals, cheese and chocolates were all appreciated as was the great atmosphere and the paella served for lunch. Thanks to the organisers and the many supporters for such a fun event. The race had a unique compulsory half way stop with a glass of wine or juice being consumed before continuing to the finish.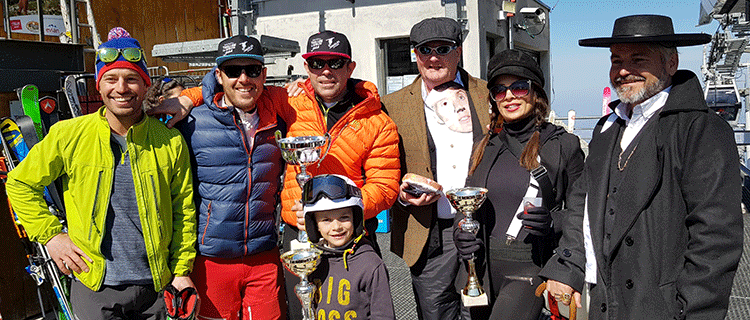 Results correctly reported in the le dauphine below on the 3rd April 2019 together with a picture of the Peaky Blinder racers.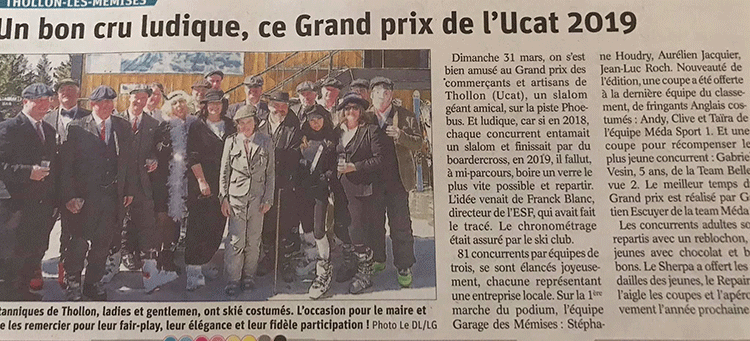 More pictures and video below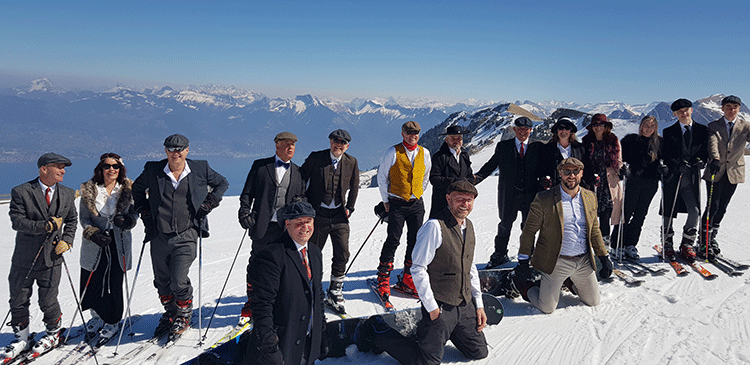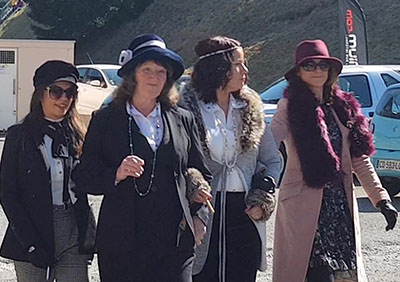 Peaky on the slopes PeakyYouTube video
Romantic Thollon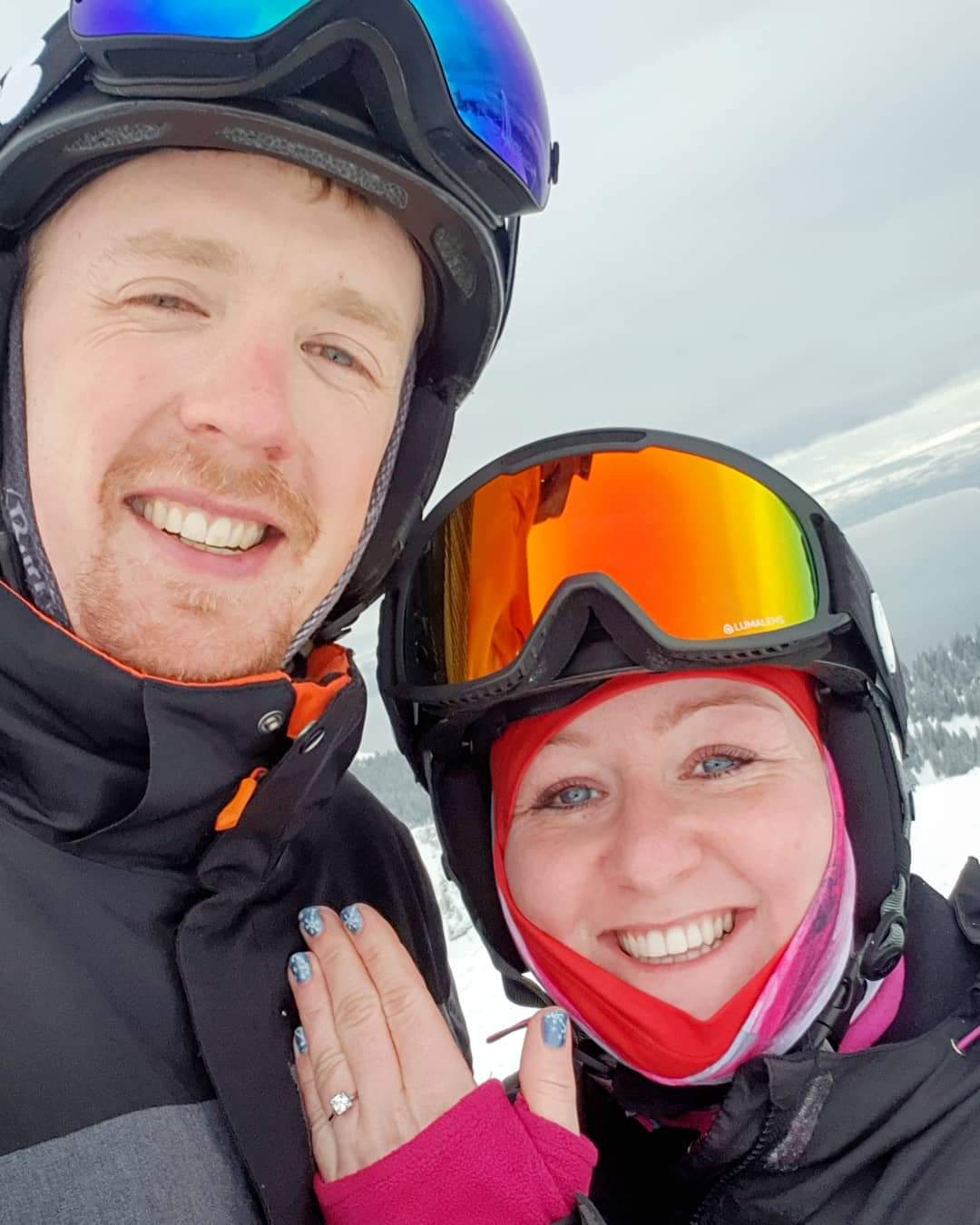 We all love the view from the top of the mountain, and what better place to propose marriage.
Regular visitor Ross proposed, and Nicola said yes.
The British half term, Monday 18th February 2019 brought many visitors to Thollon. A great sunny week with fun had by all.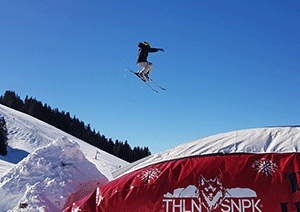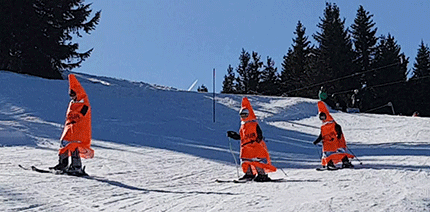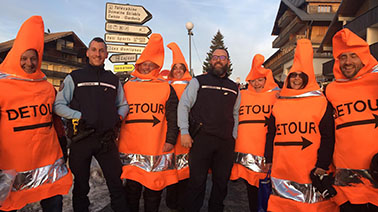 The Tourist Office will be running many events during the holiday season. Thollon les Mémises Tourisme Facebook publishes details. The "Agenda of the week" Programme d'animations. Torch light descent, table tennis. Karaoke and much more.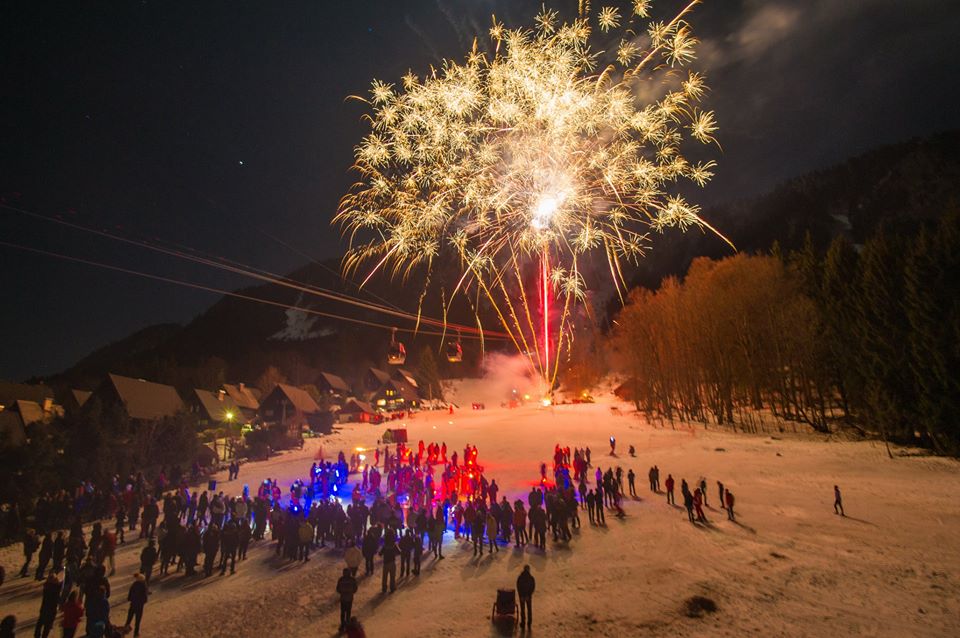 Great news, Thollon and Bernex have signed an agreement making available a ski pass for both resorts for the 2017/18 Season The season pass is for both resorts and 3 visits to the Bernex Ice rink. There is a also a new web site Les Montagnes D' Evian promoting the joint venture, and the various options. The pass is available to buy on line. We look forward to further initiatives.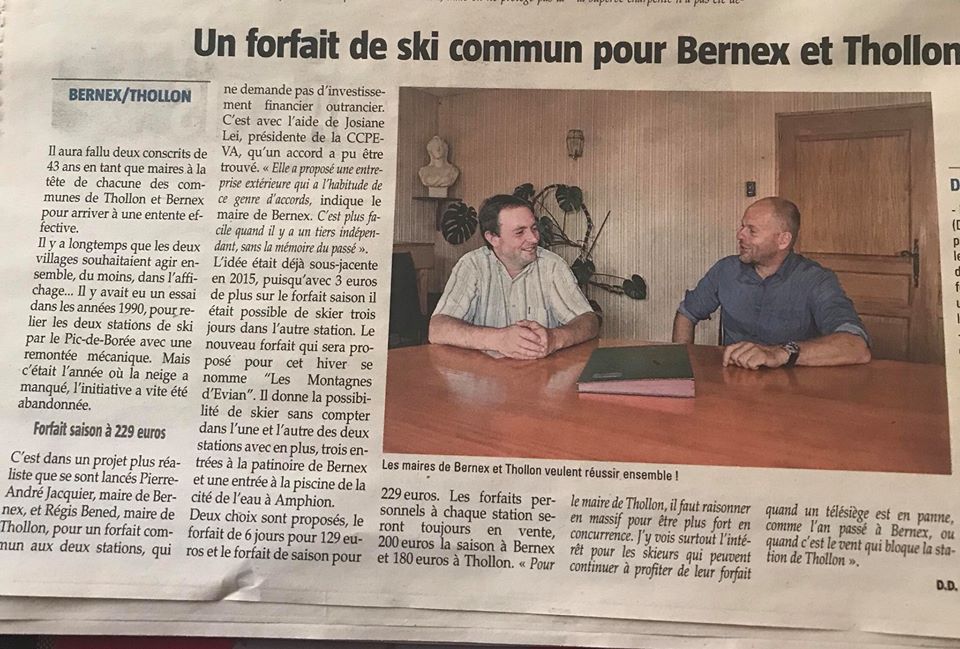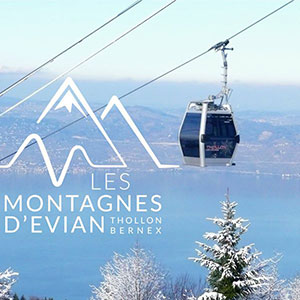 A picture reminder of last Winters fun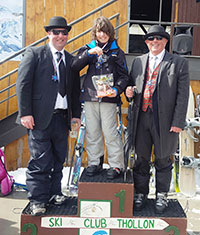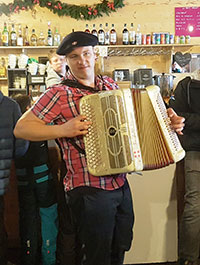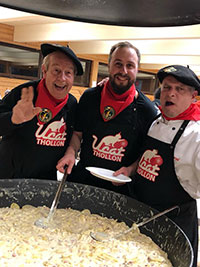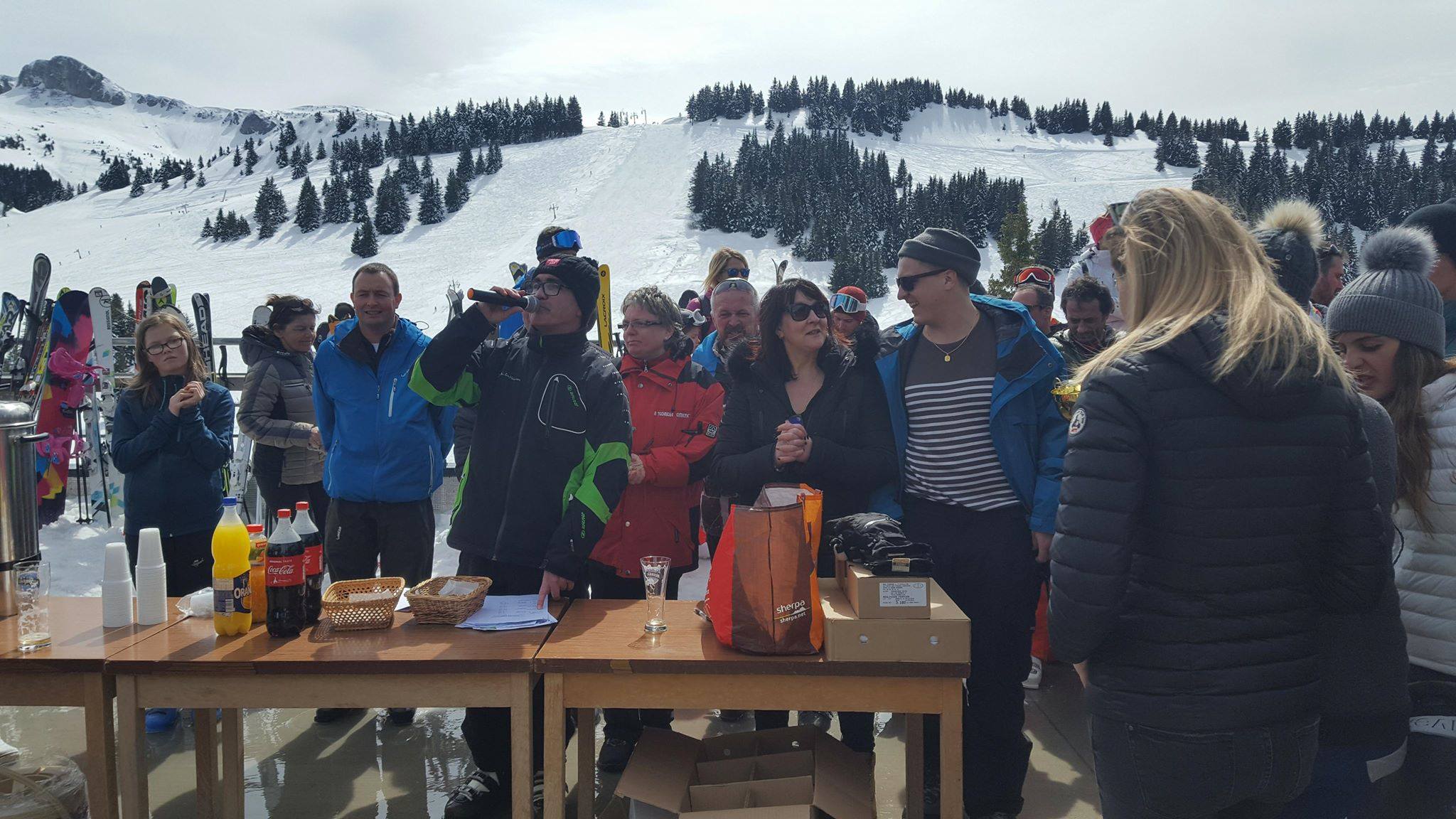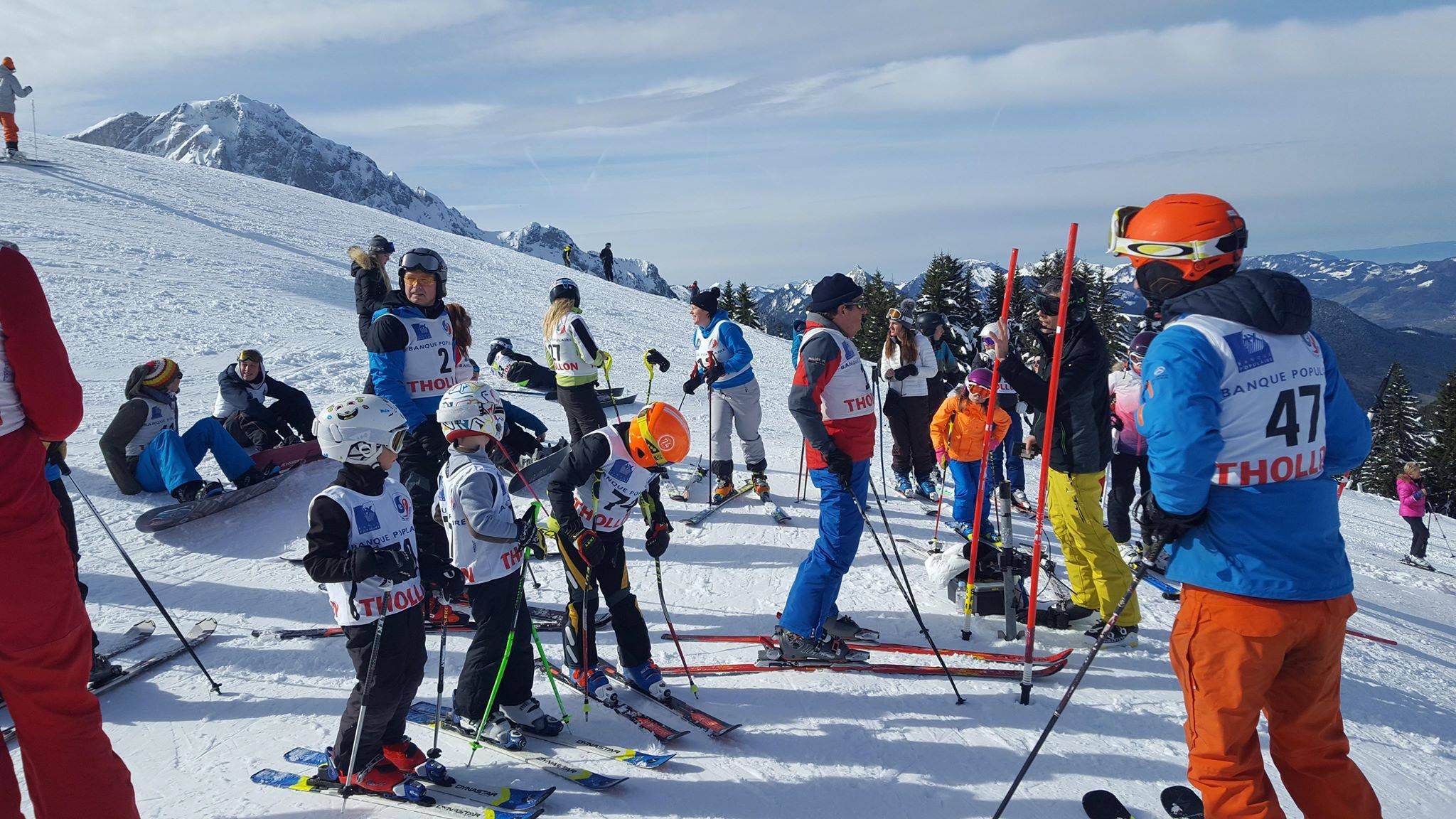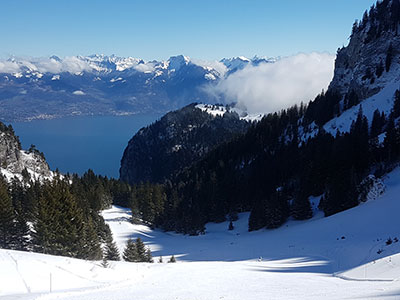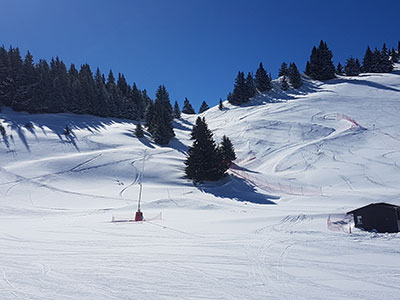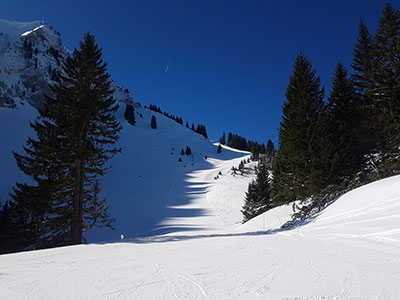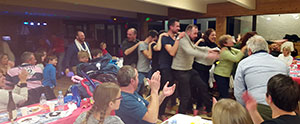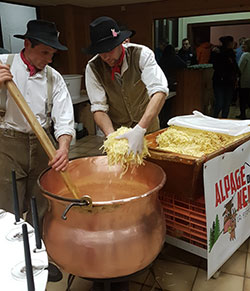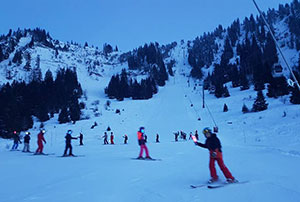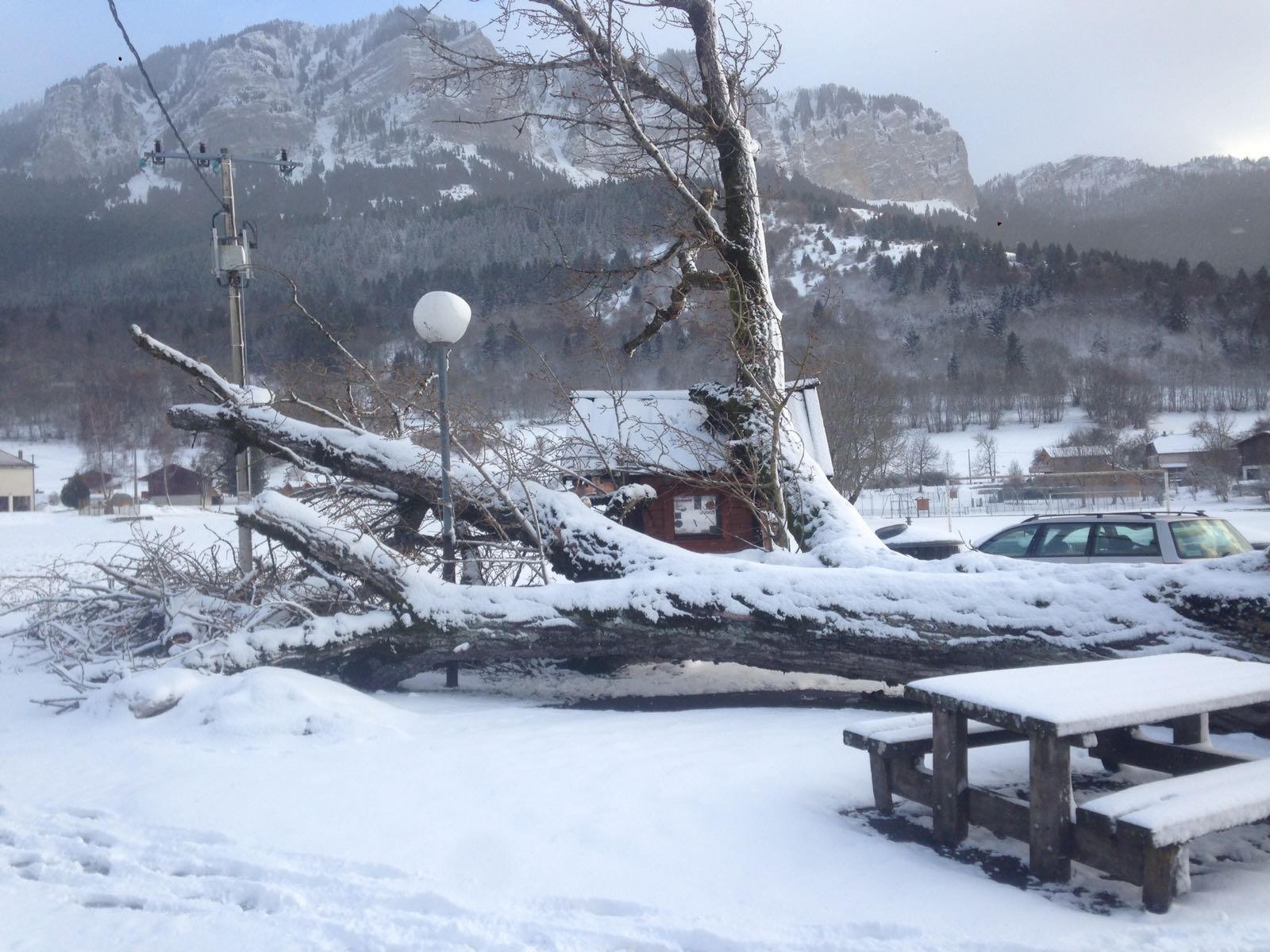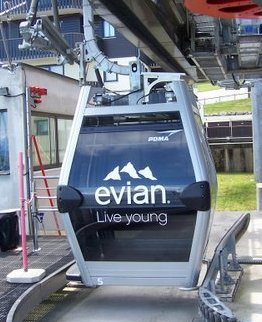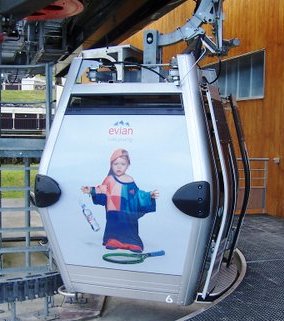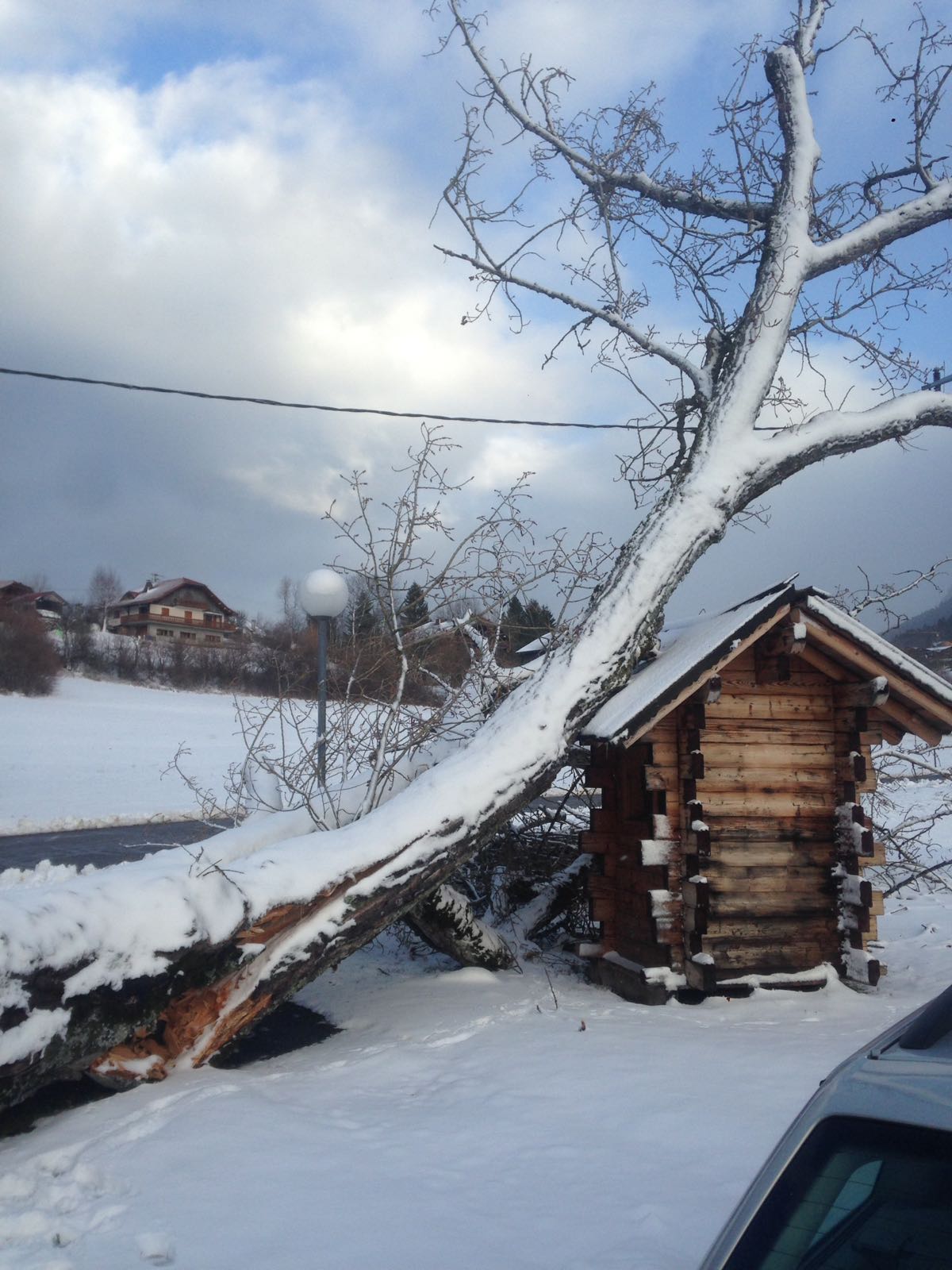 More on our News and Blog page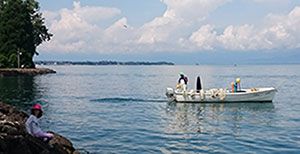 The website invites contributions and constructive comments: This email address is being protected from spambots. You need JavaScript enabled to view it.
Do check in regularly as new articles are added.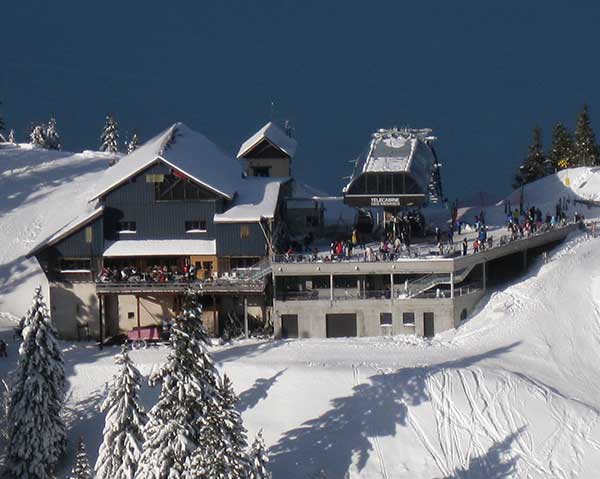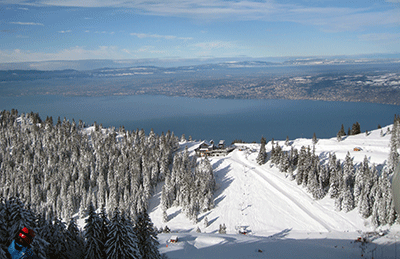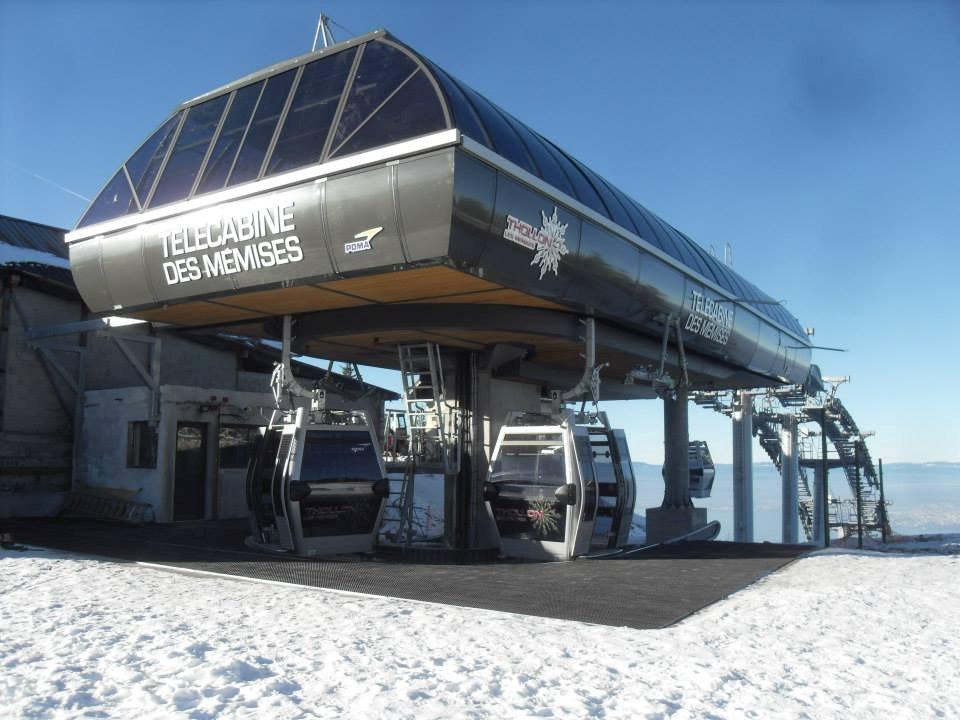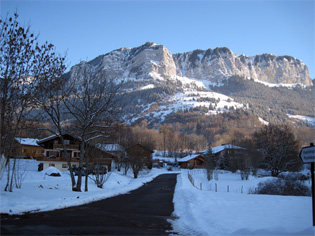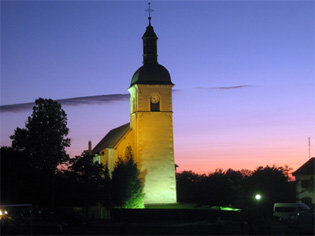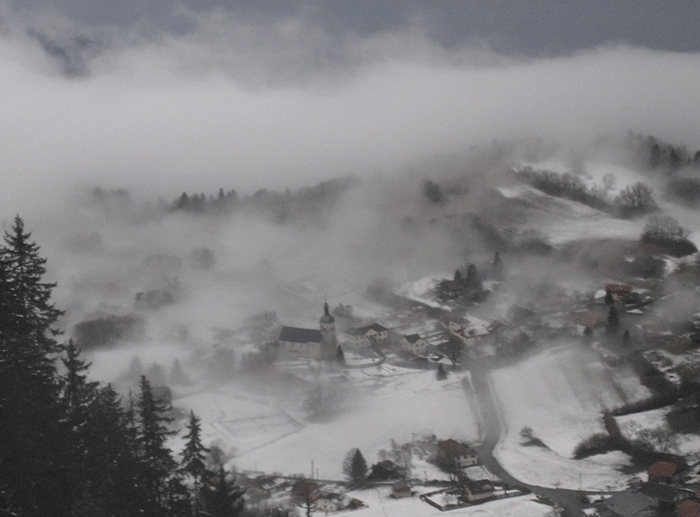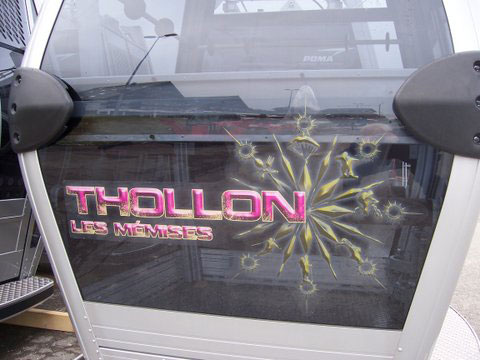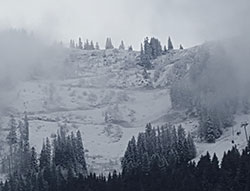 Map of suggested visits and Ski resorts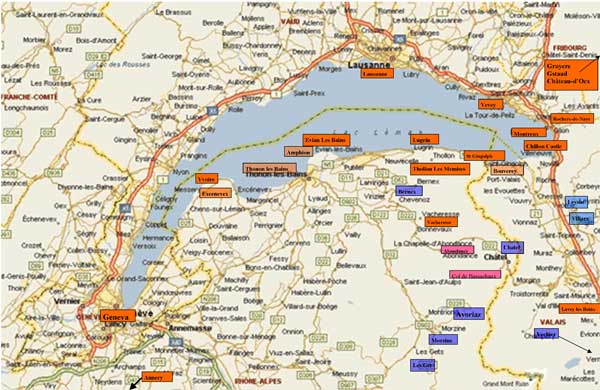 The site does not intend to duplicate the information that is available on local websites such as www.thollonlesmemises.com but to bring together information and welcomes suggestions and contributions,
To make a contribution please use our contact page.
Photographs that show a particular aspect of Thollon and the area are appreciated.
As the site is an exchange of information no liability for the correctness is accepted and visitors should verify for themselves if in doubt the information provided by contributors.
This is a UK based web site, maintained and governed in the UK.
All content copyright thollon.org