Restaurants
Thollon has a good range of Bars and Restaurants. All are family owned and reputation is what keeps the quality good.
It's wise to think about booking, certainly in high season you must if you are not to be disappointed. The hotels certainly appreciate bookings.
LE XV Restaurant. Classic French with an imaginative twist! Yes and its Rugby themed!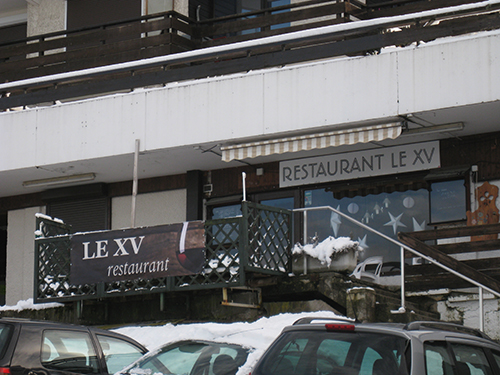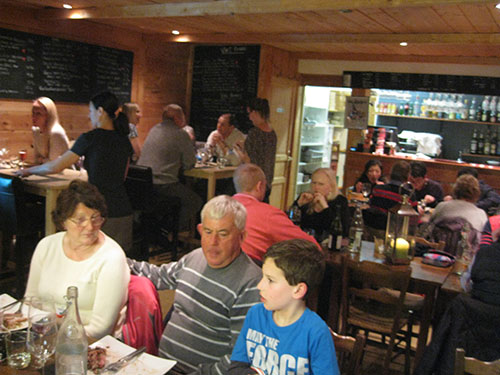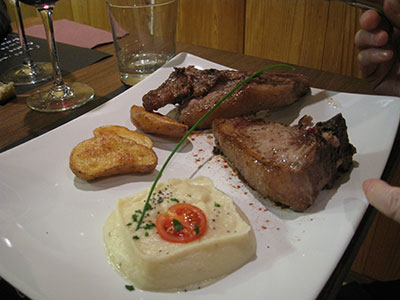 Arnaud is a chef who enjoys his cooking and takes care to source his food, he varies the menu to take advantage of the seasons and what is available, wild boar steaks can be on the menu, and will be beautifully presented, see picture above. A starter of squid salad is melt in the mouth. Advance booking required. tel 33 981 72 94 81 Regular updates on the LE XV Facebook page. The lounge area offers less formal dining with a range of tapas making either an accompanying bite or a meal. 2021 added a new balcony giving great evening dining with a view.
Le XV Restaurant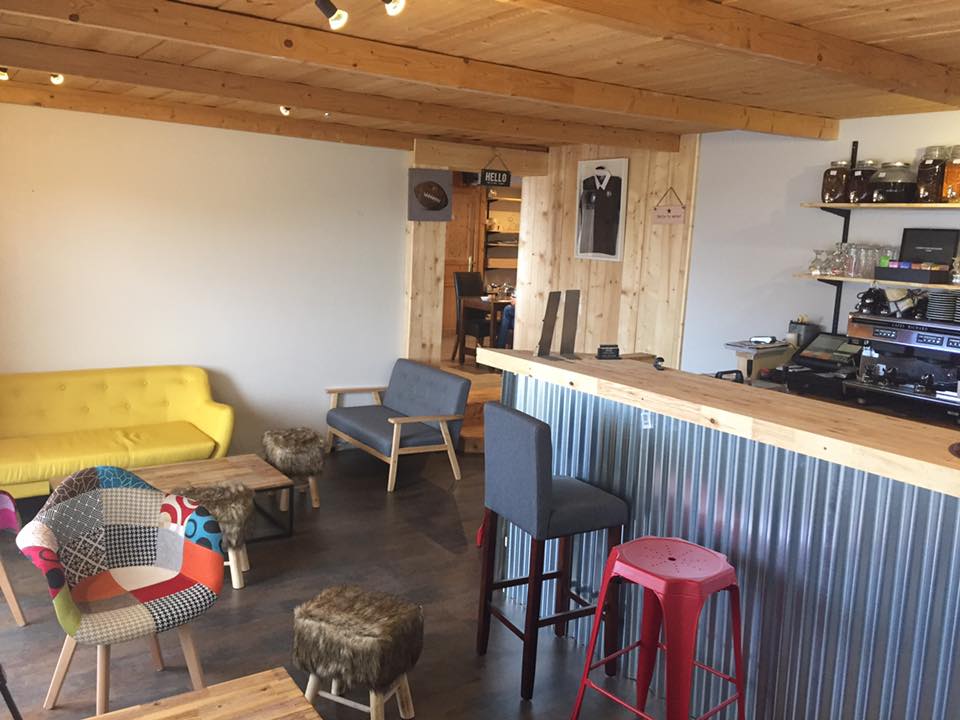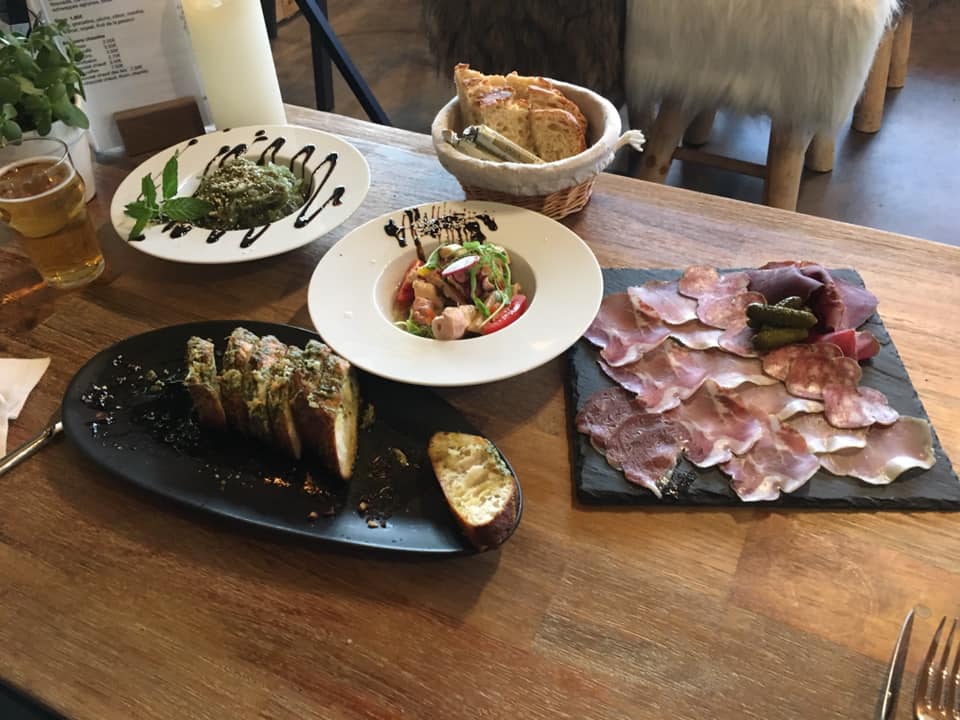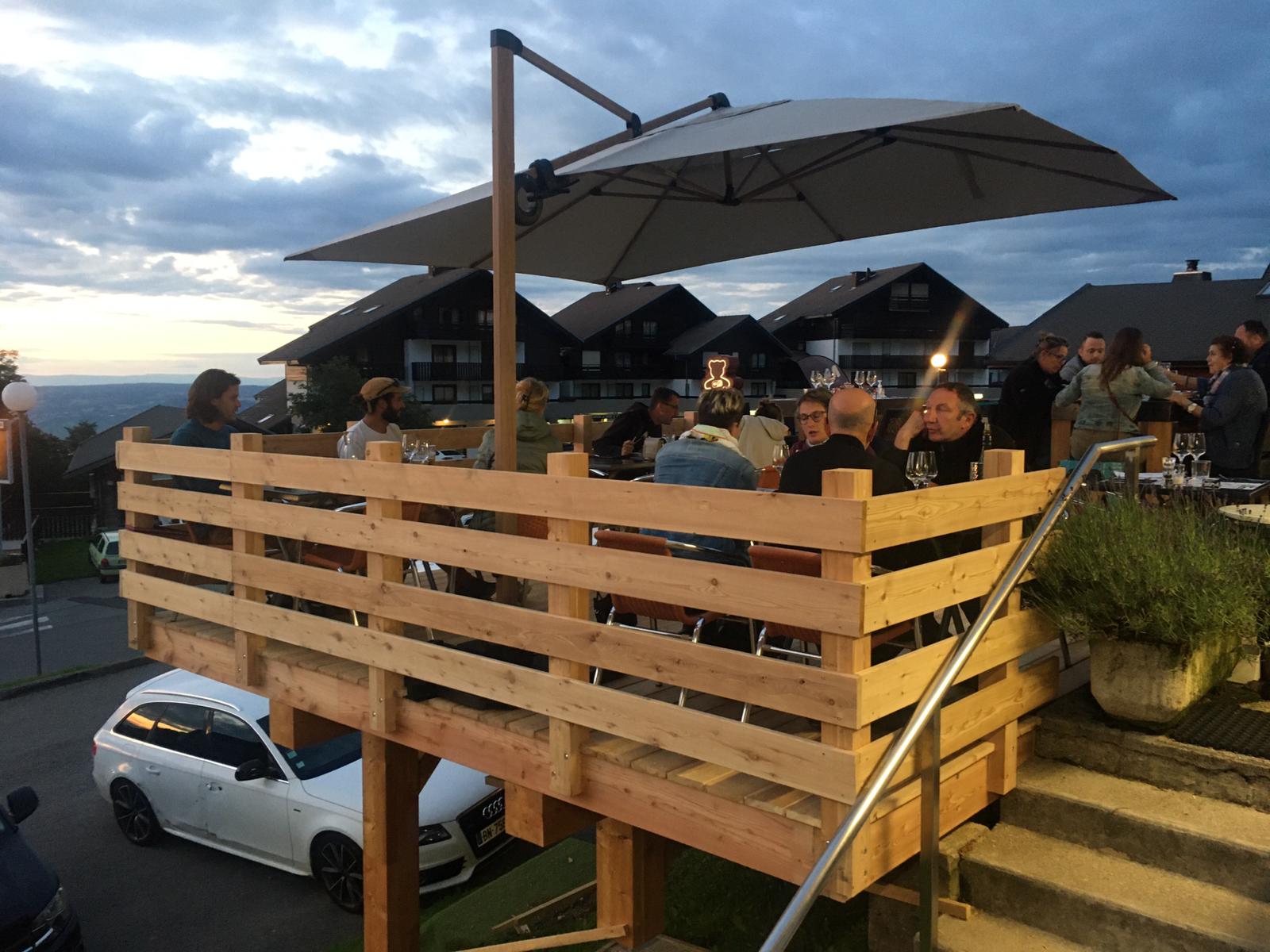 The Le XV has re-opened with a new look, expanded format with a new relaxing lounge area adjacent to the current restaurant. Thollon.org wishes Arnaud & Madalene success for the coming winter season. An early visit is scheduled!
Bar L'Ourson "Teddy Bear Bar" WiFi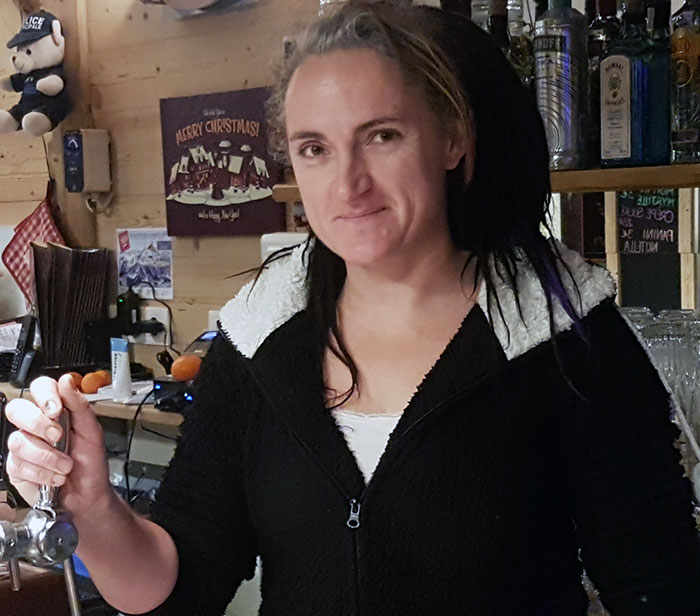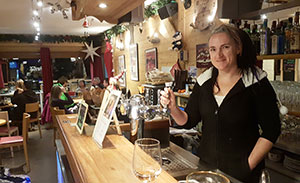 The Bar L'Ourson made a welcome return when it re-opened on Saturday 9 December 2017. Corinne , the new owner, whom many of you will know from her having supported Jerome in the Choumas for a number of years, promises a slightly different offering in the Ourson. Already giving a great welcome to the Brit's Corinne speaks English and is a great host. Look out for regular music evenings karoke included! Breakfasts, patisserie and a range of snacks and light meals are available. The beer is a Belgian classic, Jupiler and with Grimbergen starting as a Beer Noel, it will change with the seasons. The bar can be found in the raised area next to the Cinema, look for the large "Bar Ourson" sign. Corinne is making regular updates to the L'Ourson Facebook page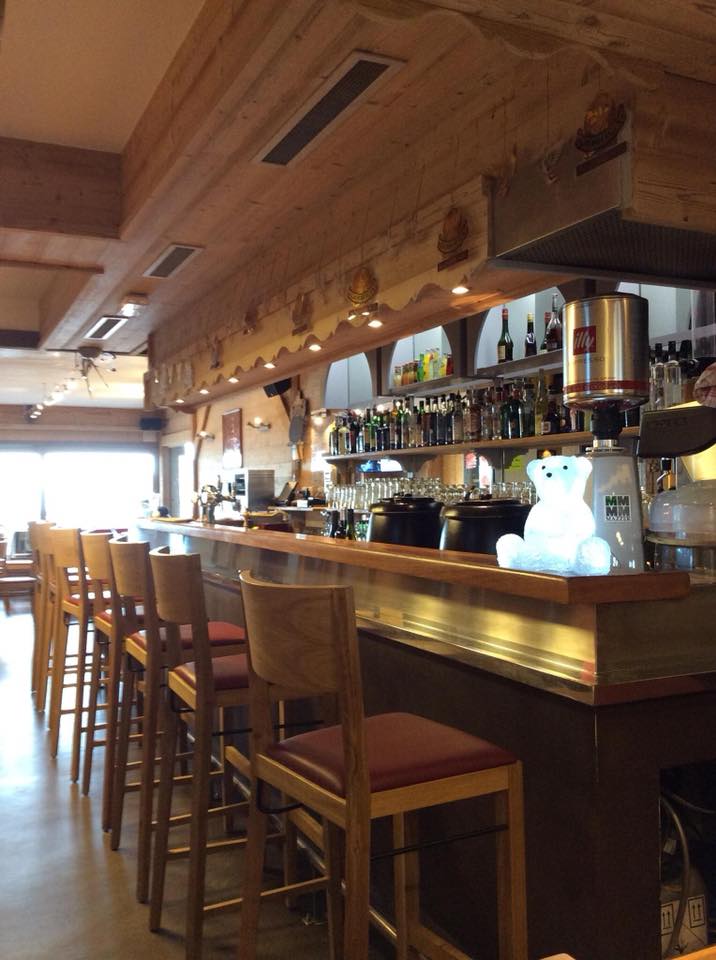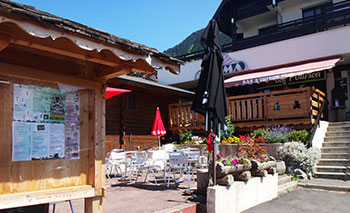 Choumas has now changed ownership and is Le Carnotzet in the centre of the village and almost next door.to LeTibetan Excellent home made Pizza. Small Bar and a less formal restaurant. The menu has been updated. Great atmosphere. Louise is back and in charge and the party atmosphere should continue.
Facebook Le Carnotzet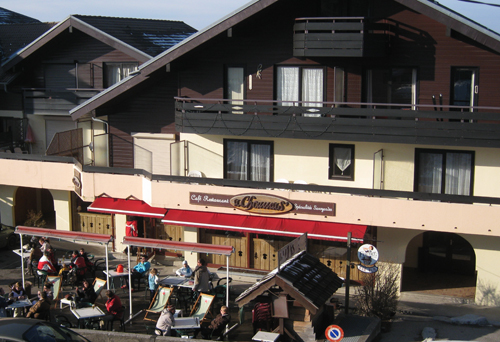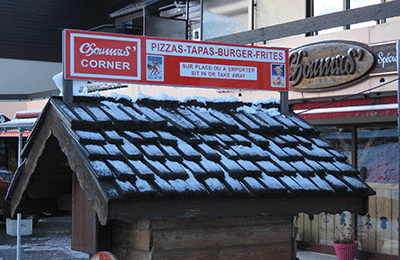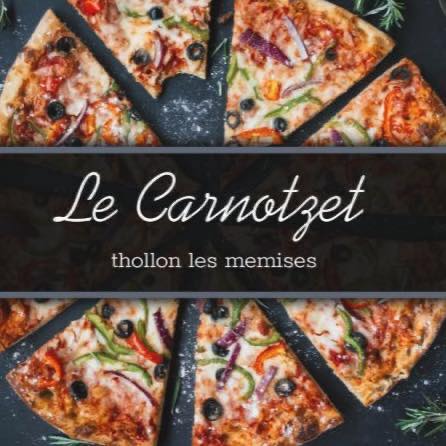 Le Scoubidou is a music bar with a Pool table. Excellent large acreen TV showing sport and music videos. There is beer on draught with a very large range of bottle beers from all over the world. Antoine the owner has added a simple menu for example Beef Bourguignone and a chicken dish. Excellent pizza and burgers.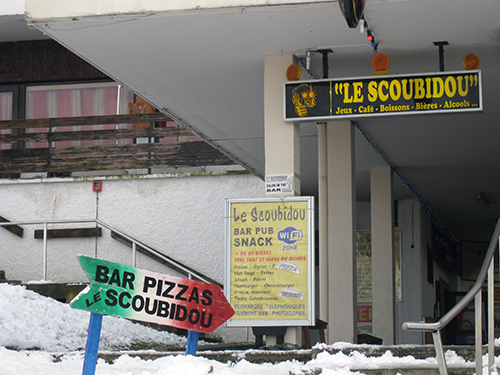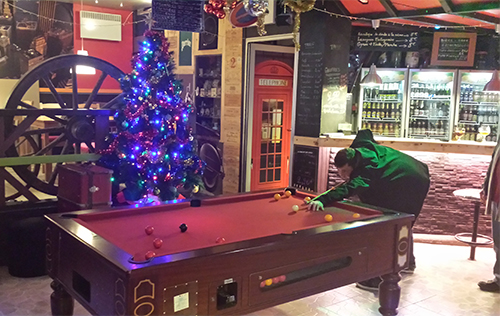 Le Mimies Offering breakfast, Omelettes, Tea, Coffee, light lunch. Beer, wine available.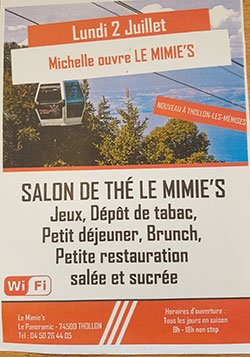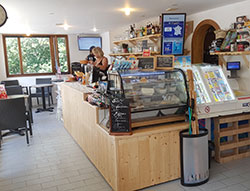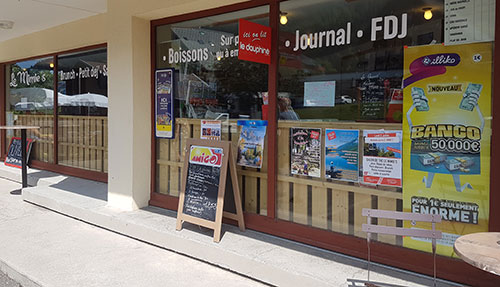 La Outa. Almost opposite the telecabine station, just up the hill. Steaks cooked on an open fire in a really old Savoie restaurant. The menu is savoyard fare such as tartiflette and fondu and steaks, lamb and beef. It is run by a husband and wife team with monsieur taking the chef's role and madame running the service. Tables in three small rooms.The main room has the open fire.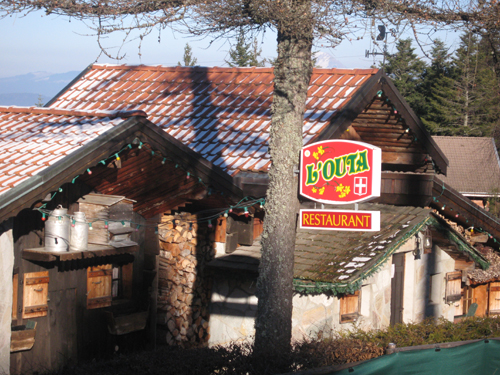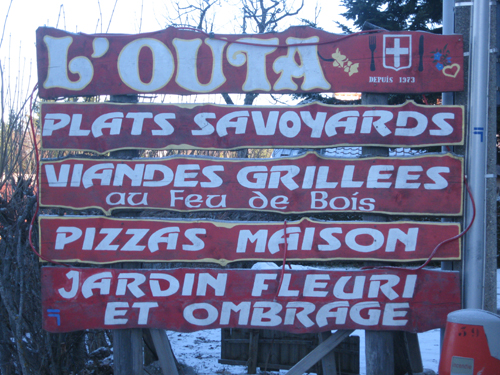 Le Tibetan This will for ever be known as Jjs previuosly St Nicolas Restaurant and now under new ownership December 2022 (WiFi)

Facebook page which covers both Lac and Mountain restaurants.Web page
Under the same ownership as the Restauarnt Tibetan at Grand Rive. We wait to see how the menu develops.Some of St Nicolas items have been retained like the potence du St Nicolas, beef flamed in brandy.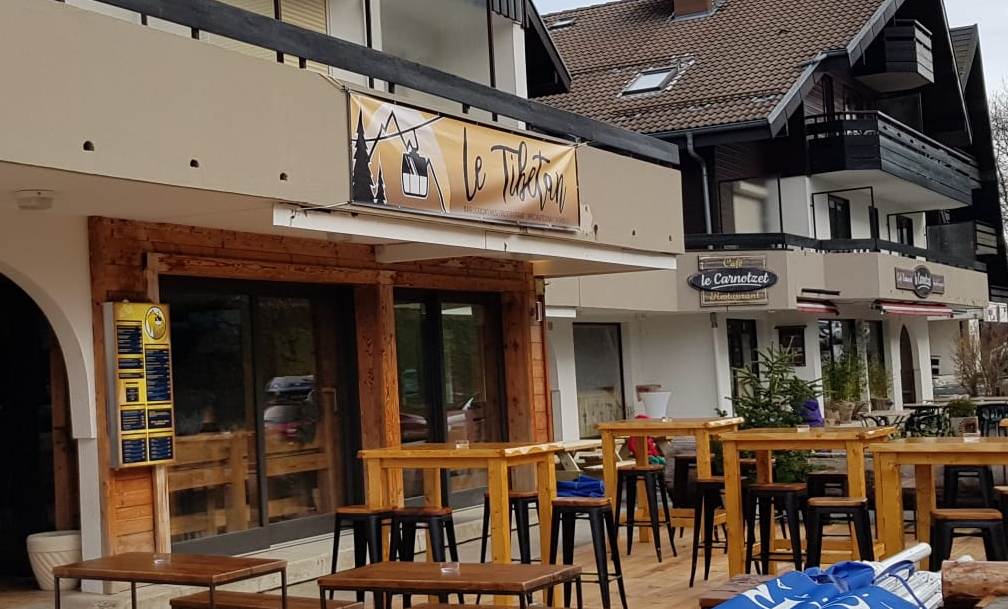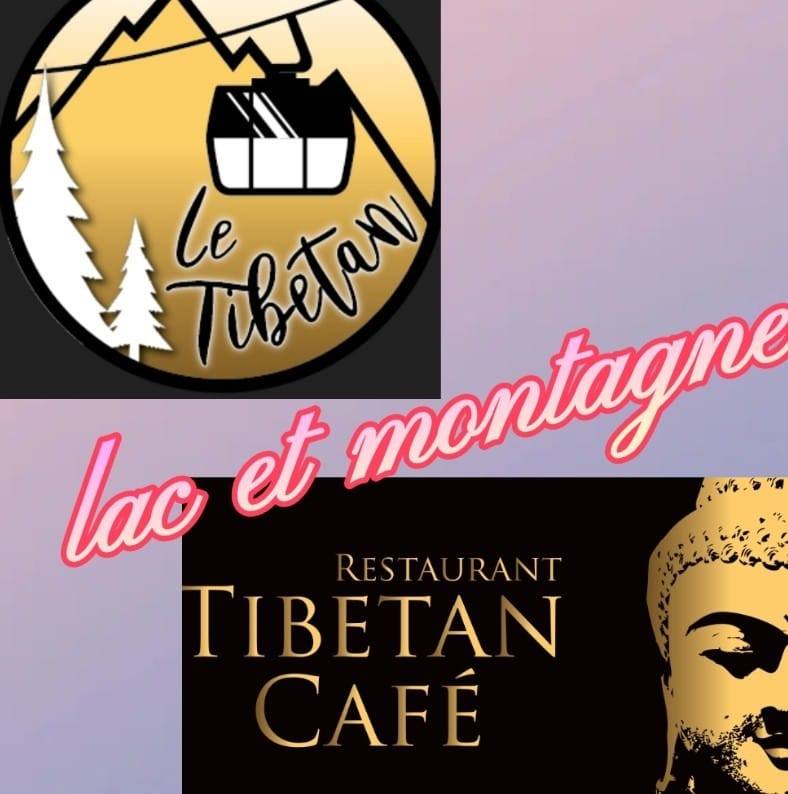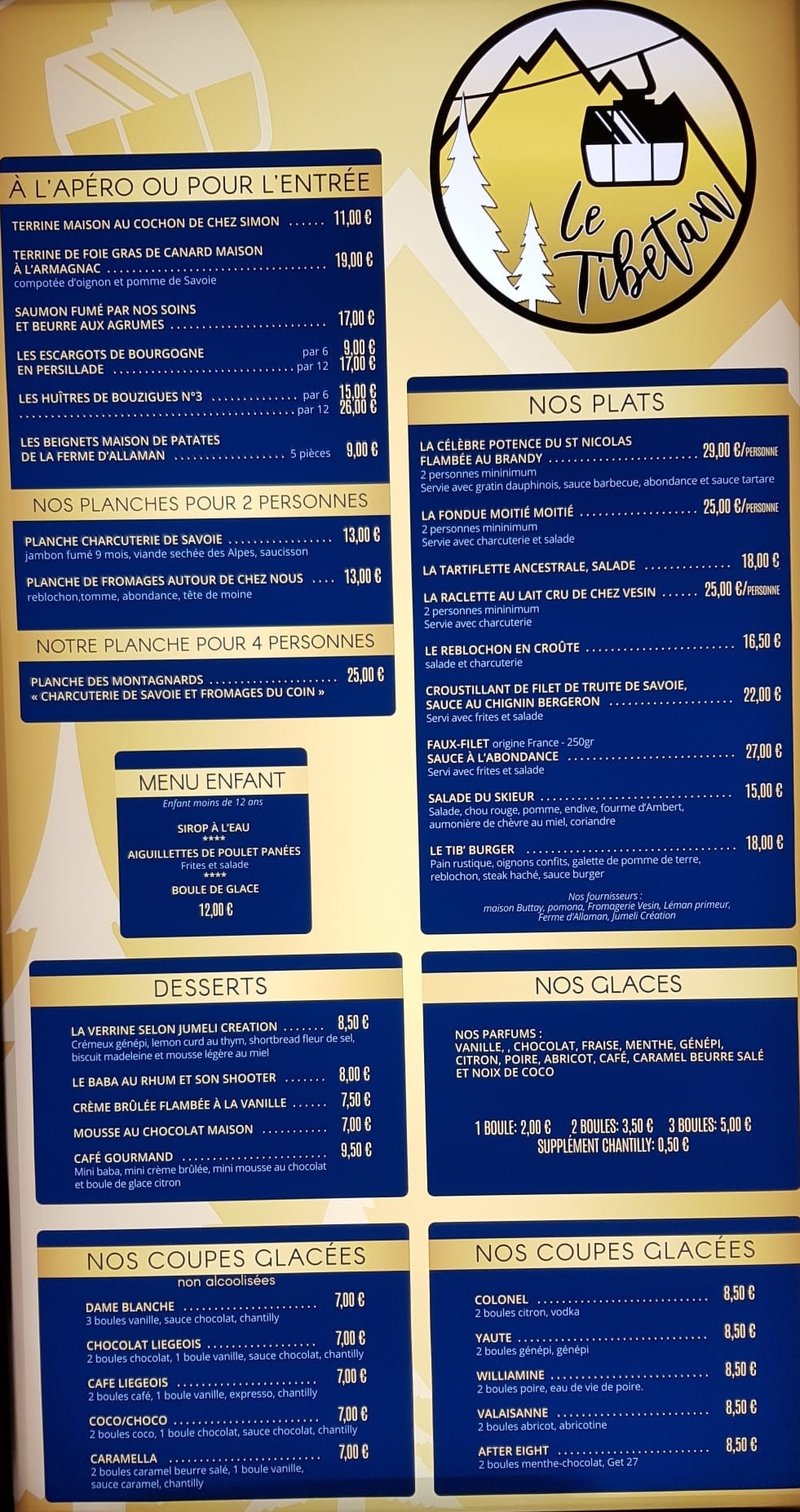 Traditional Savoyard / Haute-Savoie cuisine. Found opposite the telecabine steps (still sometimes called JJ,s after the previous owner) During warmer weather the outside bar area is a a suntrap, popular with skiers and walkers. In the centre of Thollon Les Memises. Small Bar inside with a few tables, outside a lovely sunny terrace. Always need to book a day or so in advance unless out of season.
Les Balcons du Lac
A new restaurant was built in the summer of 2020 at the top of the mountain access via the telecabine.
This serves skiers with a self service area and a gastronomic restauarant with one of the best views from a ski station looking over Lake Geneva
There is a fantastic large balcony with table and chairs looking towards the top of the mountatin. With a small outside "cabin bar" open at peak times . The in door self service restauarnt serves the food and drink with a choice of a table inside or on the balacony. The side balcony looks towards the beginners slope allowing parents to watch and relax in a deckchair.

Les Balcons du Lac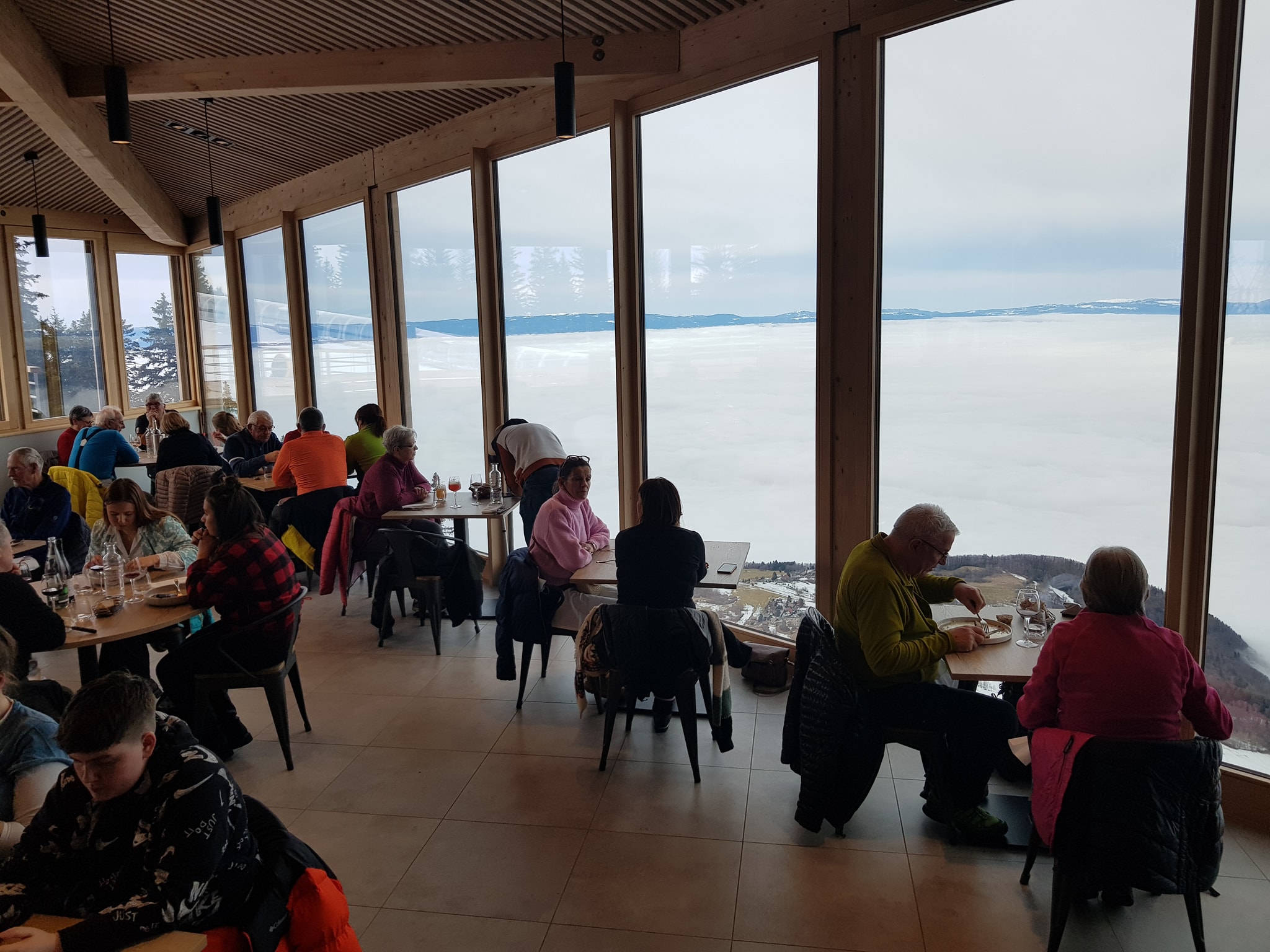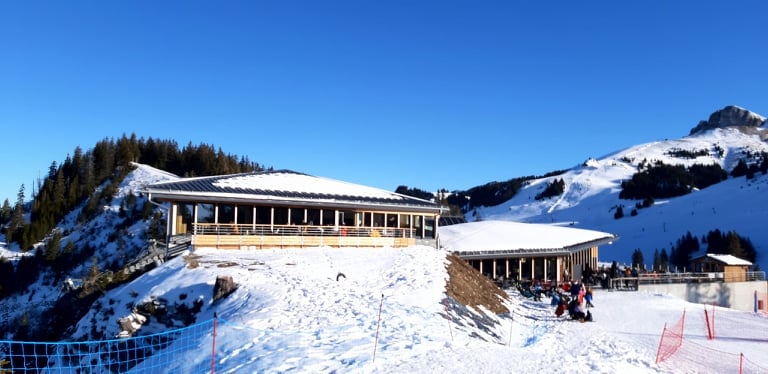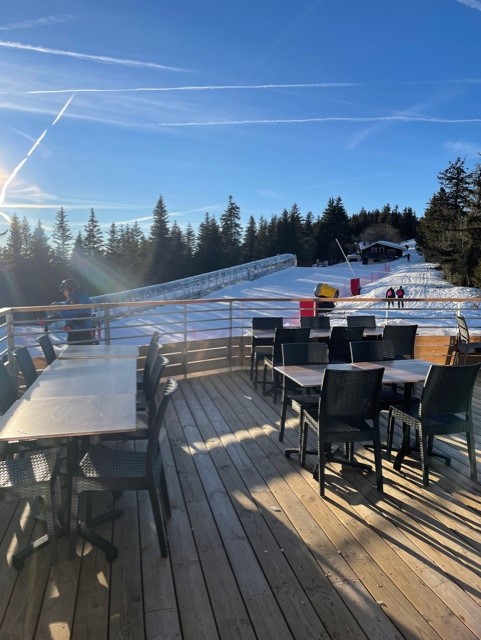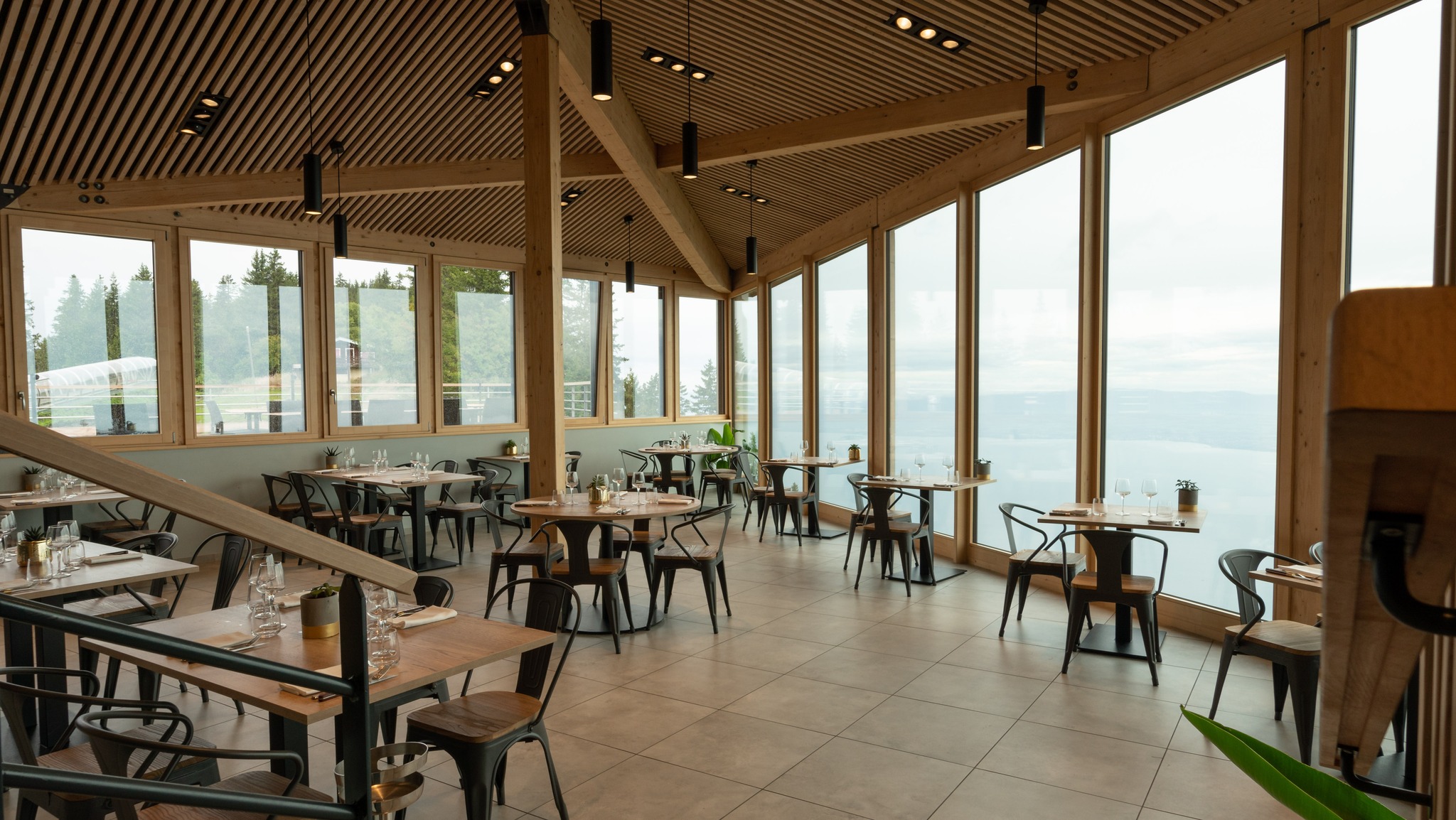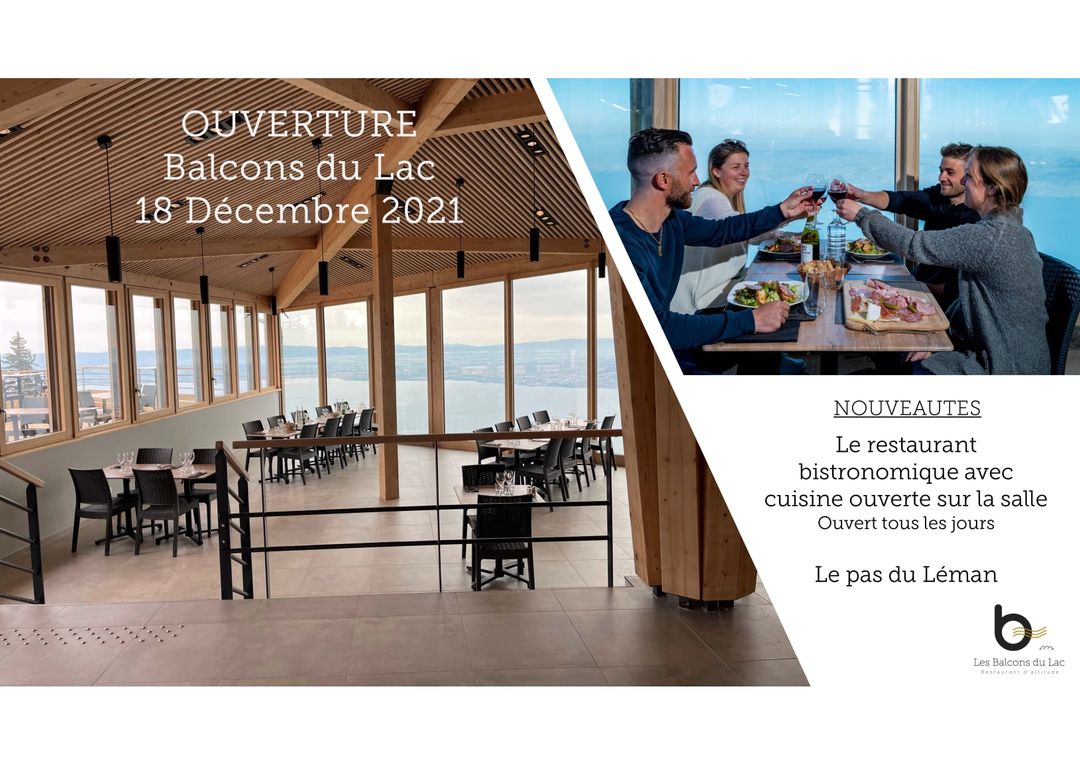 Hotel Bon Sejour. Very traditional quality French restaurant on the road up to Thollon. Large portions! Good set menus. Madam Dupont presides. A thollon.org favourite. Regular updates on the Bon Sejour Facebook page. Children very welcome and looked after with menu options.
Hotel Bellevue. Traditional quality French restauarnt, almost next door to Bon Sejour, good set menus.
Another traditional French hotel. Lovely garden.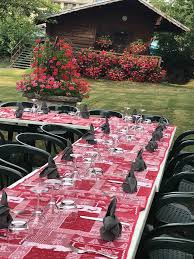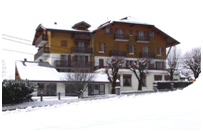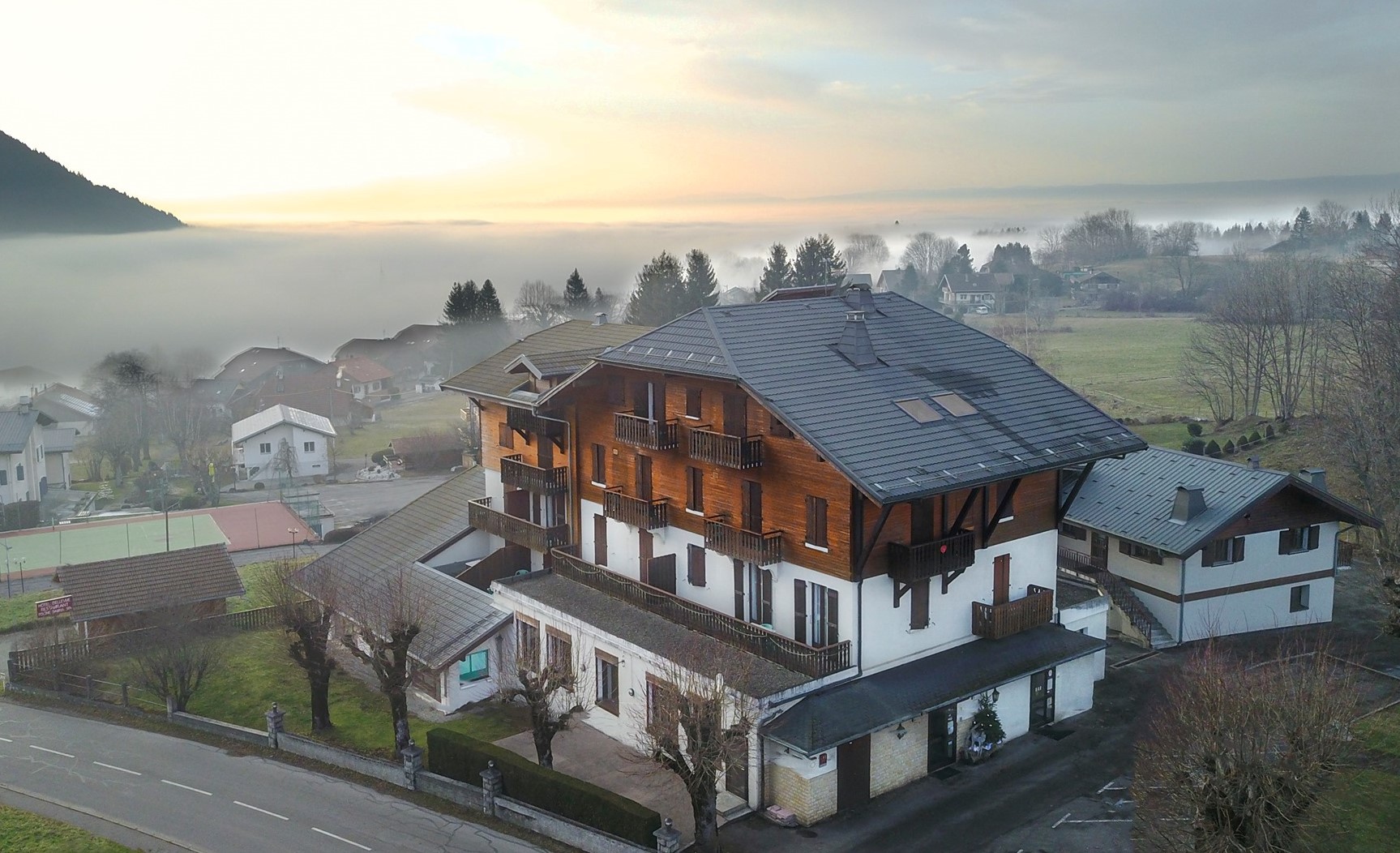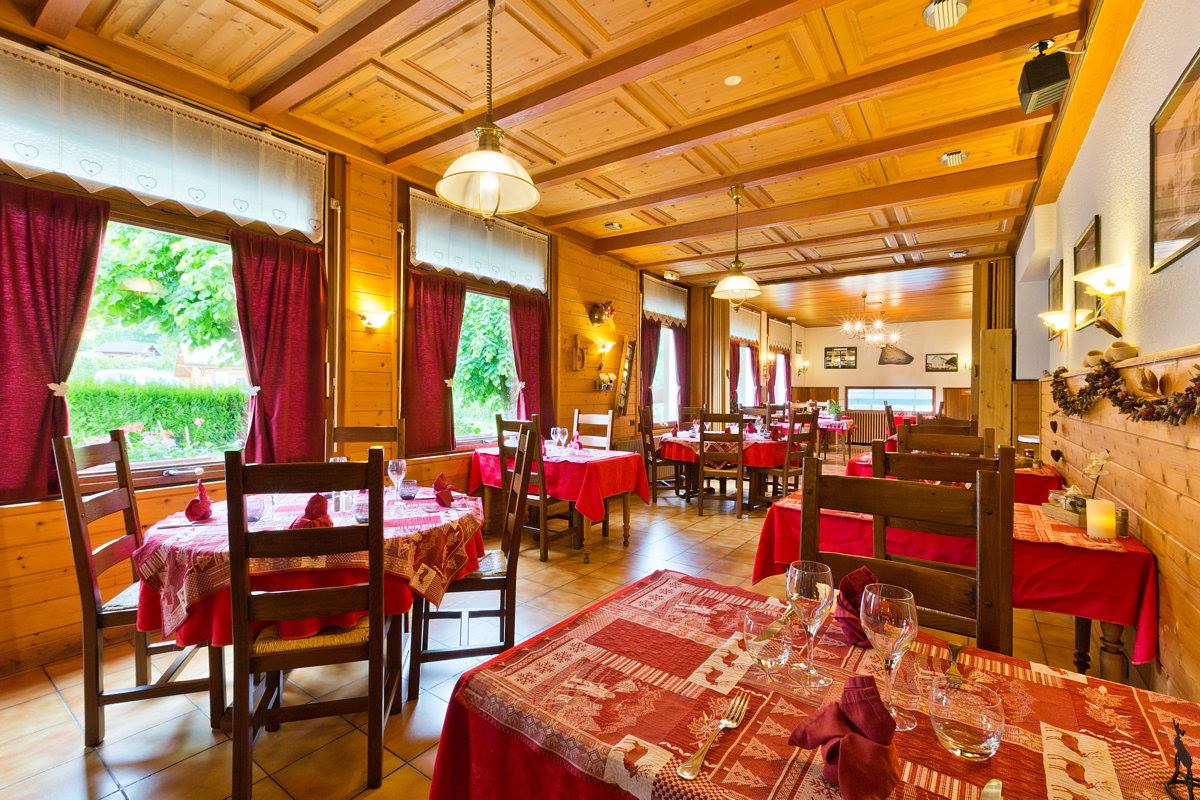 Below main street view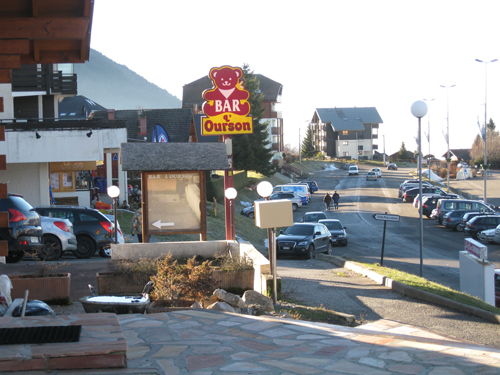 Restaurant (50 mins away) Les Cornettes, at La Chapelle-D'Abondance possibly the best restaurant for miles. Typical food of the area (also a hotel) Bookings advised.www.lescornettes.com