Visits
Our top visits, more information in the Thollon Les Memises Tourist Office www.thollonlesmemises.com
Yvoire. (50 mins) Beautiful old town on the lake to the west of Thonon Les Bains, from Thollon take the by pass to avoid Thonon Les Bains and look for signs to Yvoire. See also Exencevex beach nearby, details below.The medieval village of Yvoire is located on the French side of Lac Léman - Lake Geneva. Yvoire is positioned at the end of the Presqu'île de Léman - Leman peninsula, that divides Lake Geneva into the Petit Lac - small lake and the Grand Lac – big lake. Its vantage point on Leman peninsula means you can almost get a 360° of the Lake Geneva. Good pay parking. Yvoire is rather commercilaised "chocolate box " but still has great charm. Lots of restaurants and ice cream shops. Nice just to wander round and enjoy the views the old houses the port and the flowers.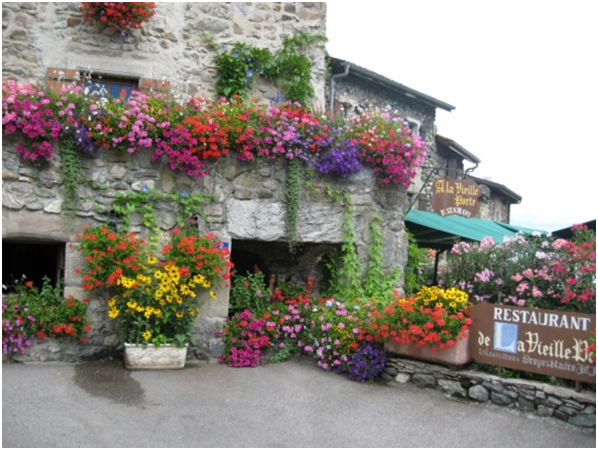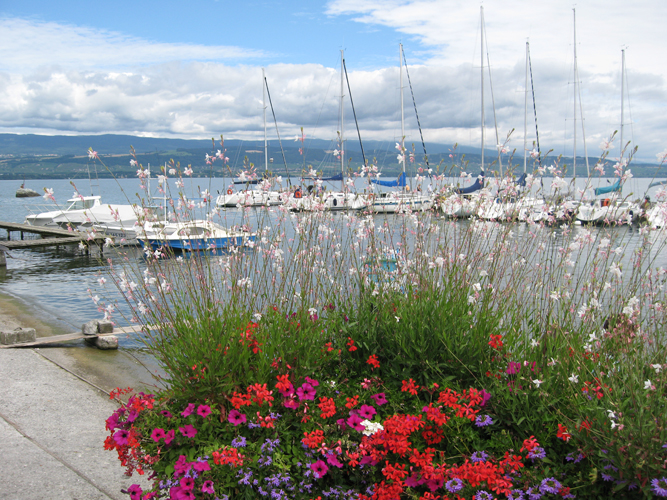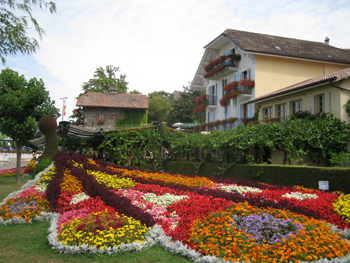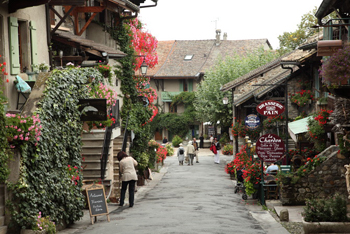 Evian Les Bains ( 15 mins). www.eviantourism.com Spa Town and walks along the lake side. You can also catch the ferry to Lausanne. Evian has a great promenade and gardens, marina area, restaurants, casino, wonderful swimming complex and exhibitions at The Palais Lumiere. The home of Evian water. The Royal Evian Golf Club hosts the Ladies Evian Masters in July each year. Small market Tuesday and Saturday mornings. The small shopping area runs parallel to the lake and behind the Casino. Reasonable selction of restaurants. At the end heading towards Geneva is the swimming complex with heated pool and great areas for lounging and access to swim in the lake. There is also a water ski area with lessons. As you leave Evian centre going towards Montreux you come to the marina area with a sailing school, restaurant and a pleasant promenade.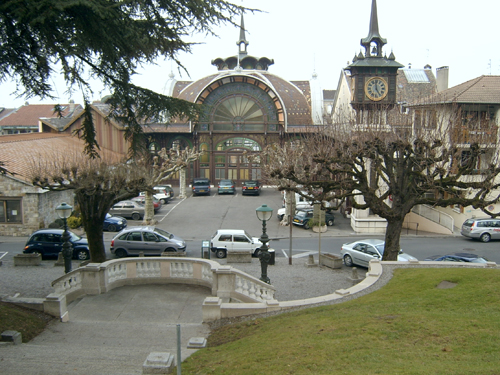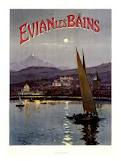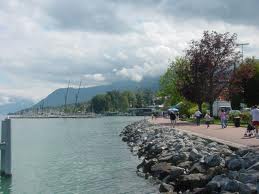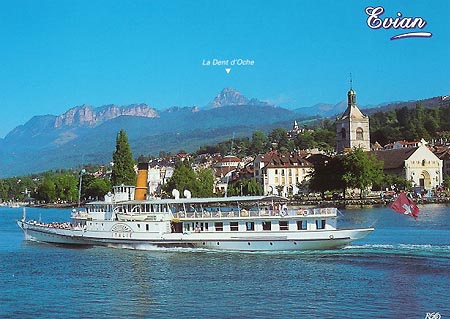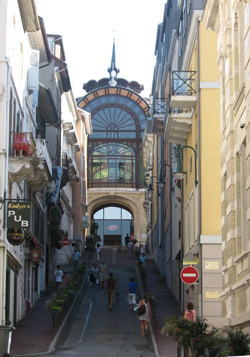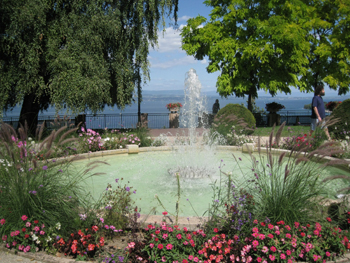 View the Lake by Ferry crossing to Lausanne from Evian, or from Bouveret/St Gingolf take the round trip (across to Vevey back via Montreux past Chinon castle. The ferries operate as commuter links as well as 5 historic and magnificent paddle steamers all built between 1904 and 1927.
These trips are great on a clear sunny day, the trip from Evian to Lausanne gives beautiful views of the mountains from the lake. You can also visit the museum and headquarters of the Olympics in Lausanne, which is a short walk along from the ferry terminal. Or take a bus to Lausanne Town. The area where the ferry arrives in Lausanne is a flower decked promenade with breathtaking views across the lake. Lausanne town is a cosmopolitain town with shopping bars cafes and restaurants.
Another favourite trip is to travel to Bouveret (just over the border into Switzerland) or from St Gingolf (the border town) and take the ferry tour, this goes across the lake to Lausanne (about 3 hours), or a shorter route (The Wonderful Alpine Scenery Tour) to the towns east of Montreux, passing Montreux, following the lake edge passing Chinon castle and back to Bouveret (about 2 hours). You sail along the Riviera and see the unforgettable Chillon Castle and enjoy the exceptional panoramic view of the Alps and the Dents du Midi mountains. Cast between the lake and the mountains, you'll see the Peilz island, the Grangettes nature reserve and you'll also pass piers of several ports before coming back to your departure point.
Timetable and details at http://cgn.ch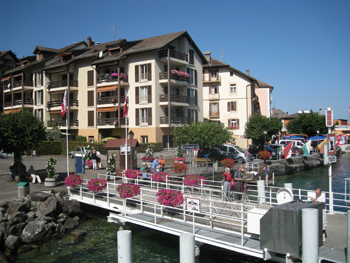 St Gingolf port departure
Montreux (60 mins) and Vevey: Montreux is theInternational Swiss town with Freddie Mercury statue, lake views, and gardens along the lake. Montreux Jazz festival in July.
Montreux boasts one of the most beautiful walks along the lake, stretching from Villeneuve all the way towards Vevey. The main square of the town Place du Marche, features a statue of Freddie Mercury facing Lake Geneva. Some of the numerous small villages around Montreux include La Tour-de-Peilz, Clarens, Territe and Villeneuve. The Chateau of Chillon provides a marvelous view of the entire Lake of Geneva and can be easily accessed via bus, walk or boat.
Deep Purple's famous song Smoke on the Water tells of the events of 1971, when a Frank Zappa fan with a flare gun set the Montreux Casino on fire. The destroyed Casino was reopened in 1975.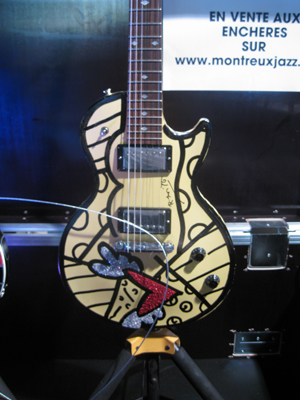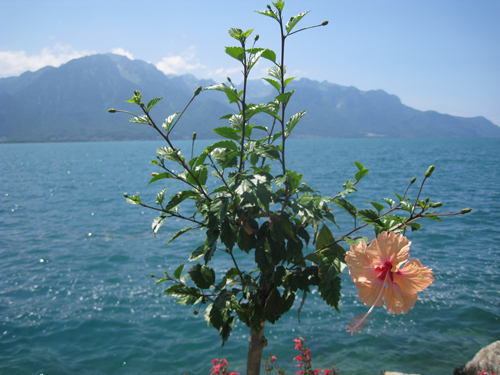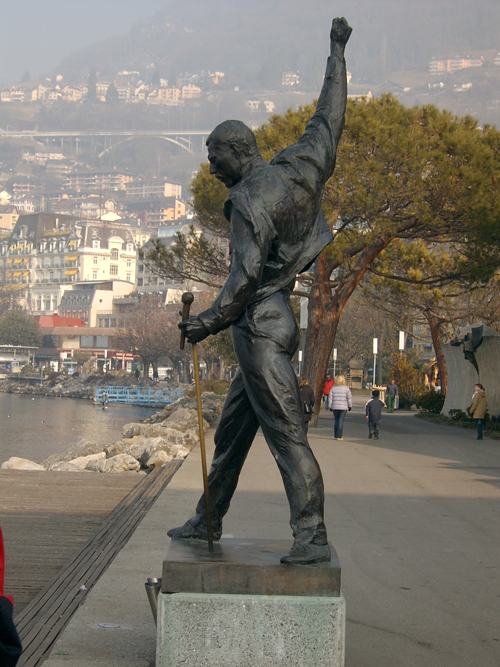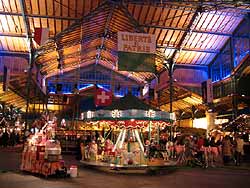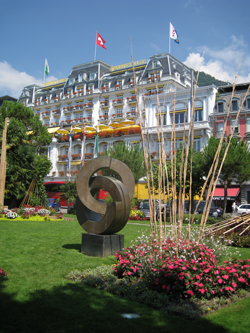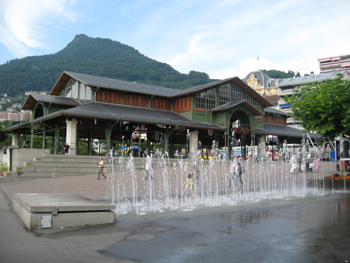 Vevey is the next town past Montreux. Again a beautiful promenade and main town square with a super food market on Tuesdays and Saturday mornings. Vevey has an unusual museum of food : The Alimentation Museum.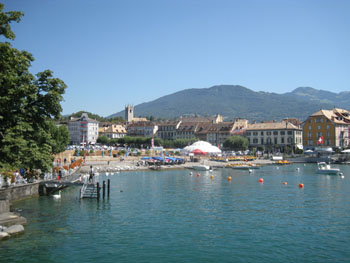 There is a striking piece of "Art" in the lake just opposite the museum: A large stainless steel fork. There is also a statue of Charlie Chaplin nearby. Chaplin ended his autobiography with these words: I sometimes sit out on our terrace at sunset and look out over a vast green lawn to the lake in the distance, and beyond the lake to the reassuring mountains, (Les Memises?) and in this mood think of nothing but enjoy their magnificent serenity. Charlie Chaplin passed away in Vevey.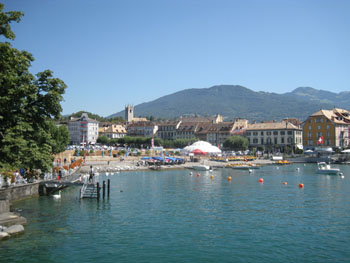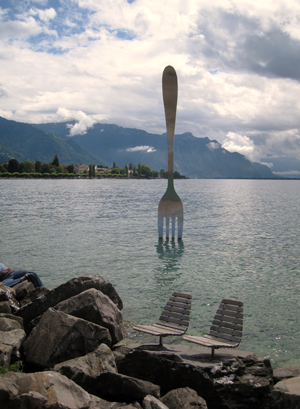 Wineyards of Lavaux
West of Montreux and Vevey, the coast of Lavaux, vinyards and winegrowers villages in a magnificent setting.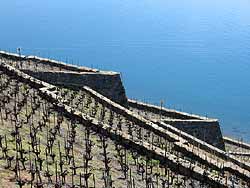 Chinnon Castle: just east of Montreux on the lake.
www.chillon.ch
Chillon Castle was made popular by Lord Byron, who wrote the poem The Prisoner of Chillon (1816) about Francois de Bonivard a Genevois monk and politician who was imprisoned there from 1530 to 1536; Byron also carved his name on a pillar of the dungeon. According to the castle website Chillon is listed as "Switzerlands most visited historic monument". There is a fee for entrance and there is parking nearby. Inside the castle there are several recreations of the interiors of some of the main rooms including the grand bedroom, hall and cave stores.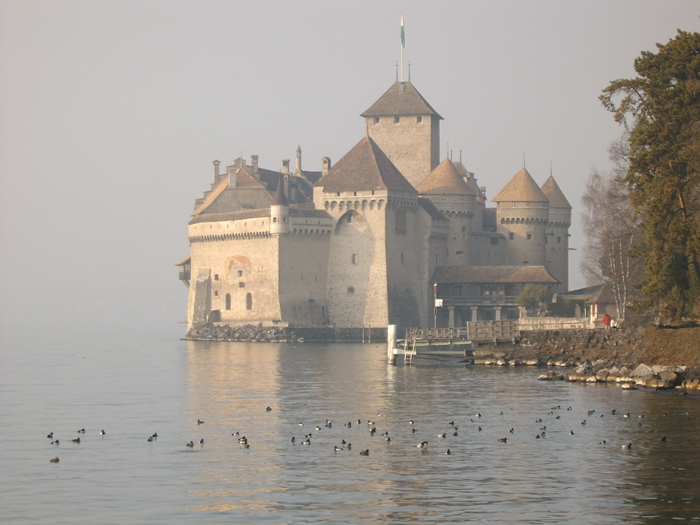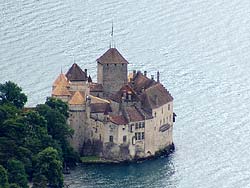 Suggested Alps car tour: Leave Thollon and go to: Bernex, Vacheresse, Abondance (market Sunday morning, lovely old town) Chatel, Morgin, Monthey, Vouvry, St Gingolf, Lugrin. Several detours along the way to go up the mountains, at Vacheresse, or just before Chatel look for Col de Bassachaux (good lunch restaurant CHALET AUBERGE LA HAUTE BISE) with great views from the top, summer only, closed in winter). Col de Bassachaux see also zip wire below. Half day trip, but best done as day trip with stops.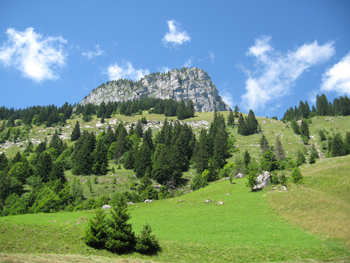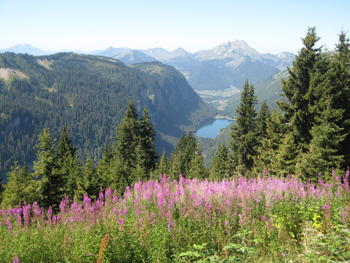 Vacheresse and view from Col De Bassachuax
Mountain Railway trip: Can start at Montreux or drive up to Caux (just outside Montreux, it's easier to park). Caux is a beautiful old train station. You take a Swiss cog railway, in less than one hour you can reach Les Rochers-de-Naye. Located at an altitude of 2,045 m (6,709 ft), this rocky shelf offers superb views of Lake Geneva and the Jura. Wonderful trip summer or very spectacular in winter, there is a small ski resort at the top.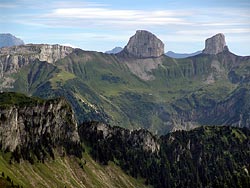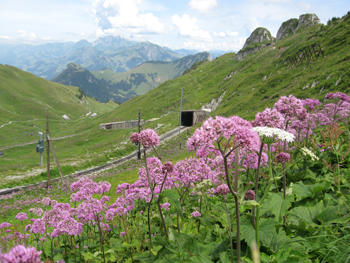 Gruyères (90 mins ) Gruyers is a lovely hill top old town in Switzerland famous for it's cheese. A day out can be combined with a trip to the Cailler Chocolate factory. A hilltop village of medieval magic. Attractions here include the perfectly preserved castle and, the cheese making the cheese factory in the valley below the town. Also Cailler of Switzerland (Nestlé) chocolate factory is close to Gruyere in nearby Broc. This is a great day out.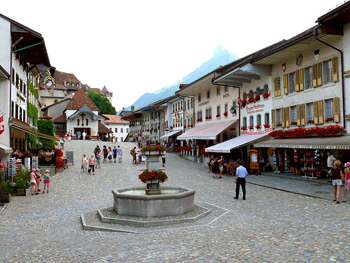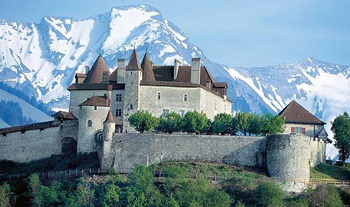 Gstaad and Château-d'Oex It's possible to visit Château-d'Oex on the way back from Gruyeres. Château-d'Oex is in the middle of a beautiful valley. The International Hot-Air Balloon Festival take's place in January. A little further on (30 min) is Gstaad. Very expensive but pretty Suisse town (actually more the size of a village) famous for hosting international conferences at the Gstaad Palace.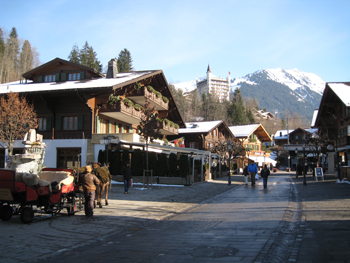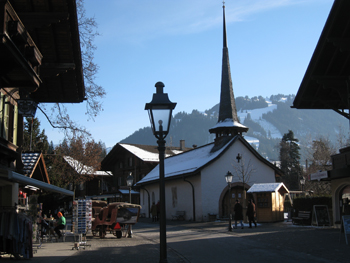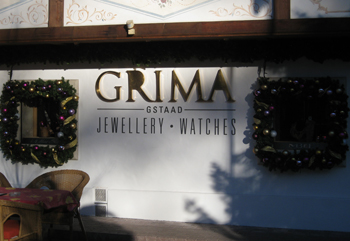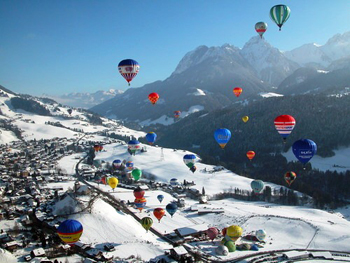 Outdoor swimming .... Summer or winter!
Please note that men must wear a Speedo or brief-style swim suits in some public pools, e.g. Evian and the indoor water parks at Bouverey, and Levey Les Bains. Trunks (boxer shorts-style) and cut-down jeans are prohibited for "hygienic reasons".
Beaches at Lugrin and Amphion les Bains. (either side of Evian, 20 mins away).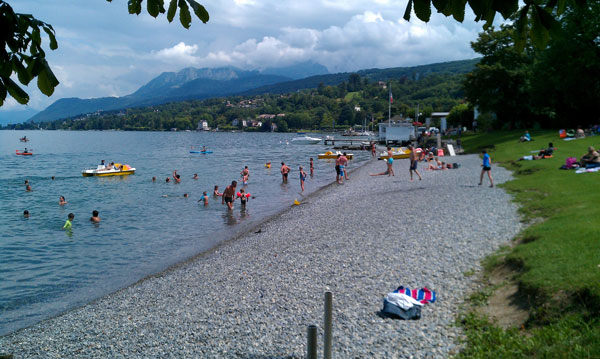 Amphion

Nice lakeside parks with grass up to the pebbly beach.
Evian: (15 mins) Superb outdoor swimming complex (pools and lake swimming), also swimming complex at Thonon Les Bains (30 mins). Thonon has lots of water sports.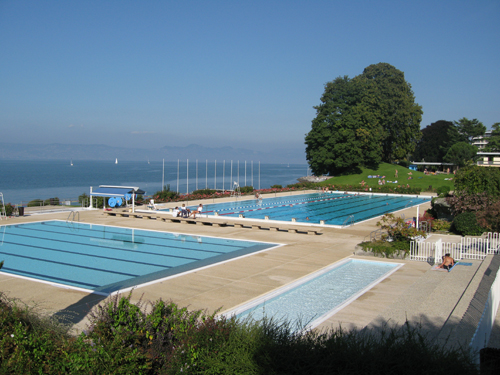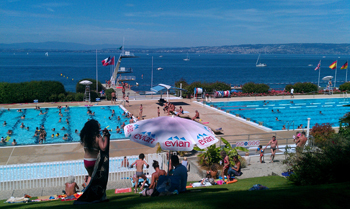 Evian swimming Pools
Plage de la Beunaz: about 12 minutes drive from the apartment.
Great facilities at the lake of Beunaz with great swimming, zip wires and a restaurant– Open from 15th June – 31st August from 10-18. Lac de la Beunaz , St Paul. Go towards Bernex, via St Paul, and look for signs half way to Bernex from St Paul, marked Plage Beunaz A great swimming lake, with water sports, restaurant, aerial slide, canoes, pedaloes, babies "pool" Iceberg floating island! Great fun. http://www.plagedelabeunaz.com Look for the orange stars!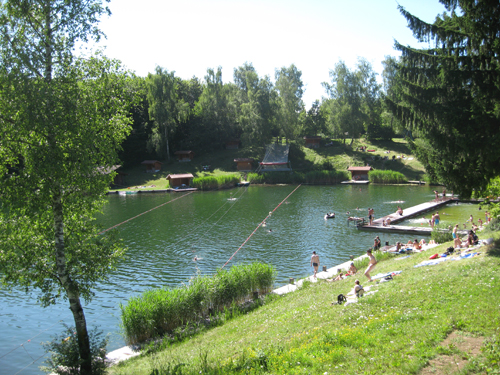 Lavey les Bains. (about 80mins). Les Bains De Lavey. Thermal swimming, summer and WINTER, hot thermal springs. In Switzerland up the valley towards Martigny. Only children over 4 years are allowed. 3 hours for about £18, (24CHF) in 2010. Thermal baths, hammams, Turkish baths, saunas, relaxation areas. Daily 9 am– 9pm. A great winter experience.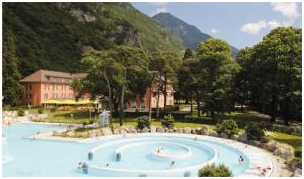 Municipal indoor pool at Amphion- Publier. The Cite de L' aqautic centre. Rue des Tilleils Ampion
A good option in the winter when you want to relax and let the water ease tired ski muscles. Prices and facilities much the same as a municipal pool in the UK.
25 metre pool, wave pool waterslide diving pool whirlpool etc www.lacitedeleau.com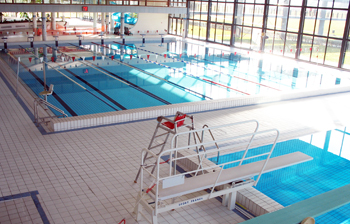 Waterpark Bouveret Switzerland – Aqua Parc (35 mins away). Just across the border with Switzerland is a big all year waterpark, outdoor and indoor swimming, flumes etc etc. Superb park, spotless well organised and with all the thrills for kids of all ages. Just across the road is a sandy beach which can be entered from the water park over the bridge. This beach can also be accessed through the caravan park and a small entrance fee paid just to visit the beach. www.aquaparc.ch/en.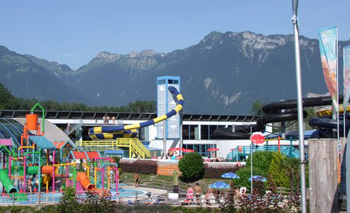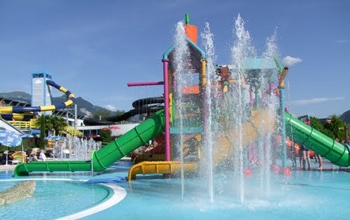 Exencevex. 50 mins (south of Thonon Les Bains, you pass it going to Yvoire ) Great swimming, sandy beach, gently shelving into the lake, therefore warm water! restaurants and car parking.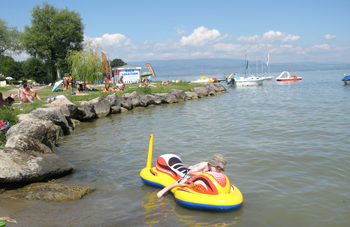 Also at Bouveret is the Swiss Vapeur Park, miniature trains.: http://www.swissvapeur.ch/ A must for kids and steam train enthusiasts.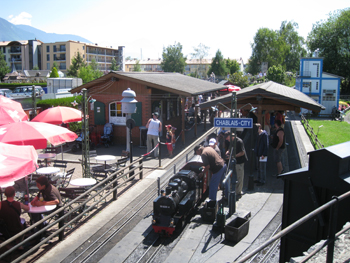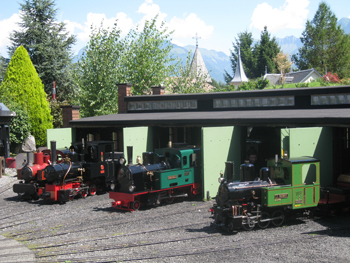 Thonon Les Bains.(35 mins) Nice large town on two levels, linked by cog railway from town to marina. Big market on Thursday mornings. www.ville-thonon.fr also large swimming complex (see above)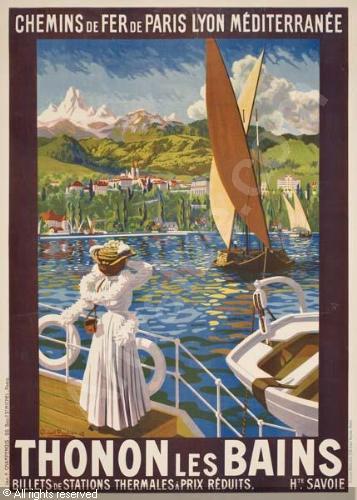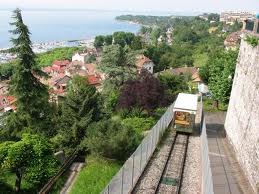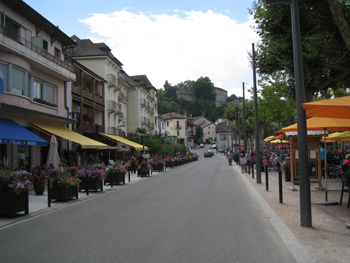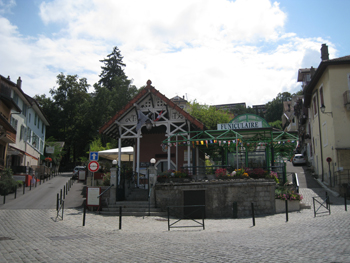 Annecy, lake and town (100 mins away) is well worth a visit. If time permits walk the old town and drive around the lake (this makes it a full day trip) Lots of restaurants and shops. Quaint & picturesque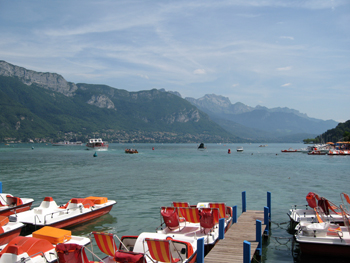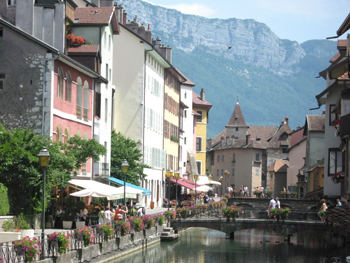 Geneva: Quays, lakeside promenades, parks, elegant stores and lively streets and alleyways in the old Town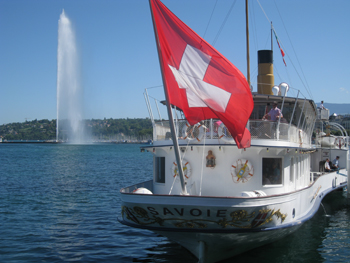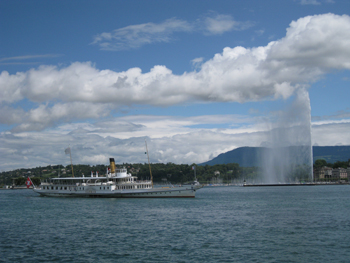 Rafting/white water/canoe etc on the Dranse, follow river Dranse from Thonon les Bains several sites. e.g www.aquarafting.com
Chatel Zip wire. New in the Alps 'Fantasticable' - the Zip Wire 272m above the ground and 1km long unique to Chatel, an aerial runway between mountains at Col de Bassachaux.

The only ride of its kind in Europe, a Zip Wire for the very adventurous! It starts with you lying face forward, suspended from an overhead cable, you are then released and within seconds you are 240m above the ground travelling at speeds of up to 100kph.