Thollon Les Memises

Thollon Les Memises is a a small friendly village with a ski station, overlooked by the Memises mountain. To be correct there is the village of Thollon with the church, and you then pass through the hamlets of Le Nouy and Chez Les Aires as you head towards the ski station known as Thollon Les Memises. The ski station has the main restaurants and one supermarket. Between Thollon and the ski station are the hotels Belvedere and Bon Sejour. There is also the Casino store and tabac/newsagent. Further details go to the shopping tab.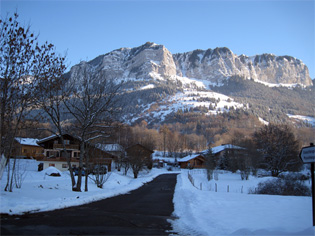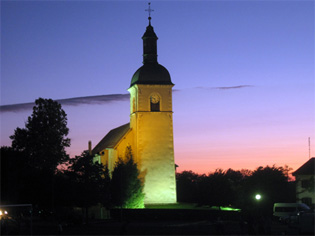 Tranquil and rural, with a friendly atmosphere in low season it is the ideal place to get away from it all and just relax or in high season to enjoy the atmosphere of a happy busy resort that never really loses its charm. This does not mean that there's nothing to see or do in the village. It has a very welcoming and enthusiastic population who appreciate the importance of keeping visitors happy.
In the high season there is usually a full program of events and activities laid on each week. Details can be found in the Tourist Information Office, located at the bottom of the main car park.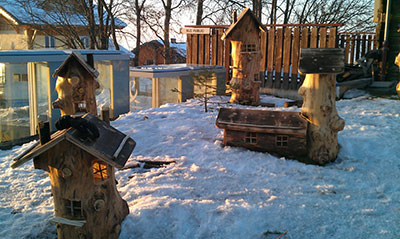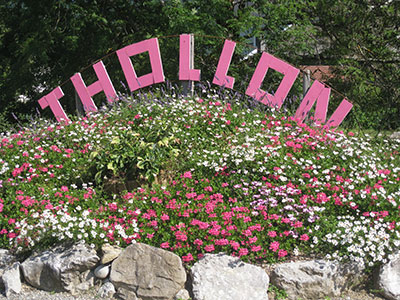 A weather forecast is posted in the window every day. If you have internet access you can also get six day reports at: http://www.snow-forecast.com/resorts/Thollon
The web cams on the thollonlesmemises.com web site are useful for viewing the snow and visibility. When Evian and sometimes Thollon is in mist/cloud the mountain top can be clear and sunny.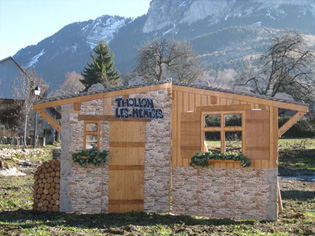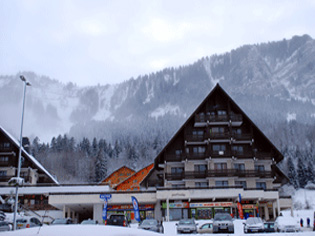 Below the Sherpa supermarket: for more see shopping page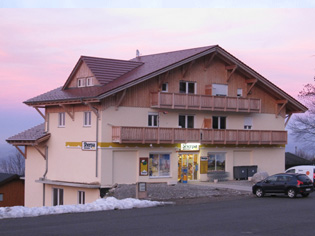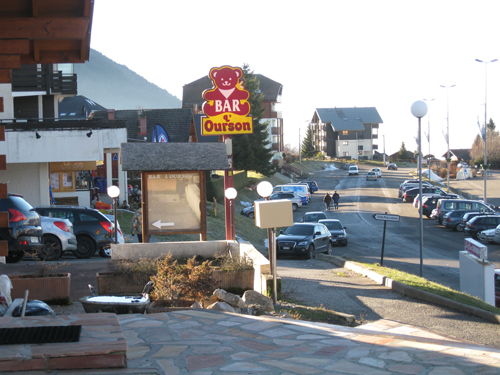 Bookshop Boulangerie and Tobaconist: see shopping page
There is an excellent nursery next to the entrance of the Tourist Office at the bottom of the main car park.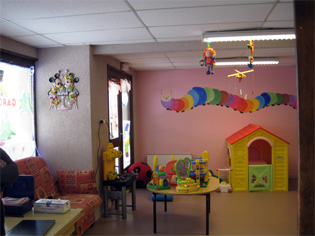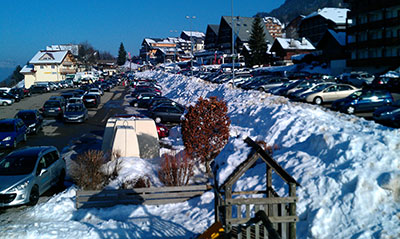 There are several ski hire shops, all have good equipment and English is spoken.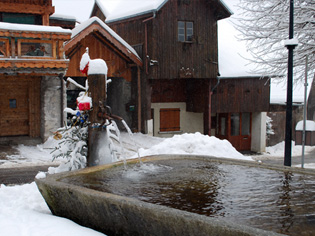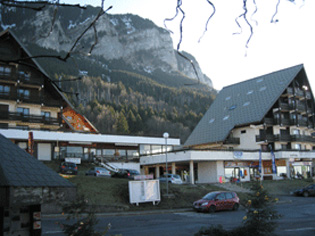 Left: The stone trough in the older village between the station and Thollon village
Right: The main street Thollon les Memises.
Restaurants see restauarnts page.