General Information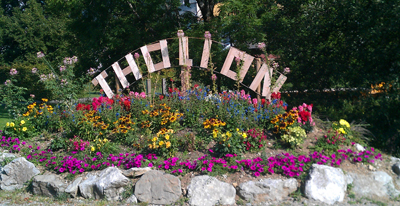 Wifi Available at the Tourist Office and Bars L' Ourson, St Nicholas and Scoobydoo
Weather
Whilst staying on holiday in a foreign country it can be difficult to get an up to date weather forecast.One source is the Thollon les Memise Tourist Office who publish a daily forecast and pin it to their window.
Another is an English speaking radio station that broadcasts to the area. This is Radio 74. on 88.8 MHz in the Genève, lake Léman region including: Lausanne, Vevey, Montreux, Switzerland and can be received in Thollon. The station is described below, it is a Christian "American" voice to the area.
Good weather forecast usually about 8 mins past the hour in the morning and somtimes just after the half hour. It's especially useful for snow forecasts. Care they do obtain news from elsewhere and it's not unusual to also hear the news and weather forecast for Ireland!
"RADIO 74 was innaugurated on January 17, 1982, the first-ever English language FM radio broadcasting station in France and has continually operated 24 hours a day, 7 days a week. RADIO 74 has developed into an essentially bilingual english-french educational radio network, oriented towards news and serious topics with thought-provoking conversation and interviews rather than entertainment. The station is characterised by its informative, dignified presentations and warm, pleasant manner. www.radio74.org"
Energency Dial 15

Doctors
Thollon Les Memises

Doctor Albrieux has a surgery half way along the large car park, on the lake side.
Surgery hours are:- Consultations by appointment; mornings Monday to Saturday
Consultations without an appointment: Monday, Tuesday, Thursday and Friday from 14.00 to 16.00 hrs
Closed Wednesday afternoons and Sundays.
Dr. Alain PAUTHIER in St Paul look for signs to "Cabinet Medical"
Poese 74500 St Paul, Tel: 04 50 75 66 89