Swimming
Outdoor swimming .... Summer or winter!
Please note that men must wear a Speedo or brief-style swim suits in some public pools, e.g. Evian, Trunks (boxer shorts-style) and cut-down jeans are prohibited for "hygienic reasons".
Grand-Petite Rive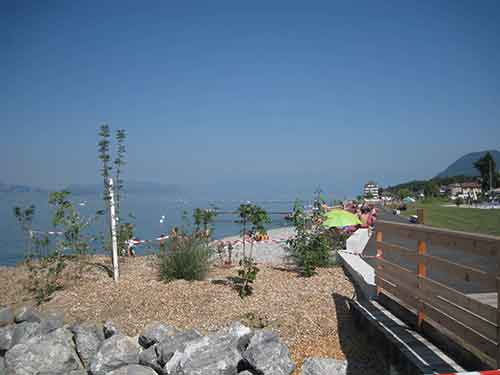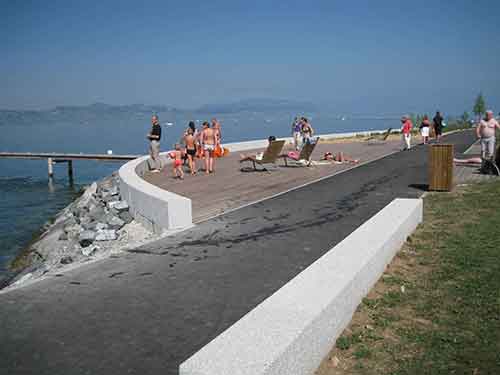 The lake side at Grand-Rive on the outskirts of Evian, has a new promenade , pontoons, and small pebble beaches. Added in 2013/14. Grand-Rive is just outside of Evian on the road toward Montreux. This is now probably the nearest beach to Thollon. There are several restaurants in this area and they offer good value, with outside eating overlooking the lake. Good free parking. Added in the summer of 2014 are two new small food and drink kiosks and toilets at each end of this area.
The area is now planted with ornamental grasses and wild flowers.
Beaches at Lugrin and Amphion les Bains. (either side of Evian, 20 mins away).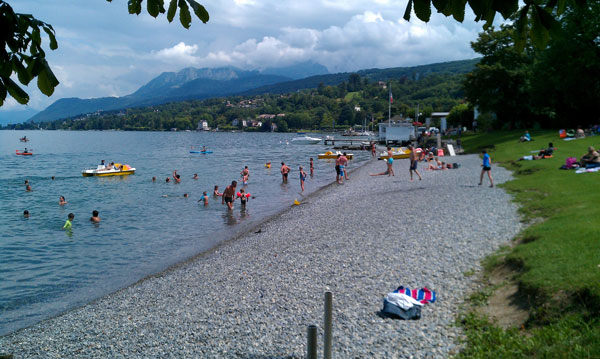 Amphion

Nice lakeside parks with grass up to the pebbly beach.
Evian: (15 mins) Superb outdoor swimming complex (pools and lake swimming), also swimming complex at Thonon Les Bains (30 mins). Thonon has lots of water sports.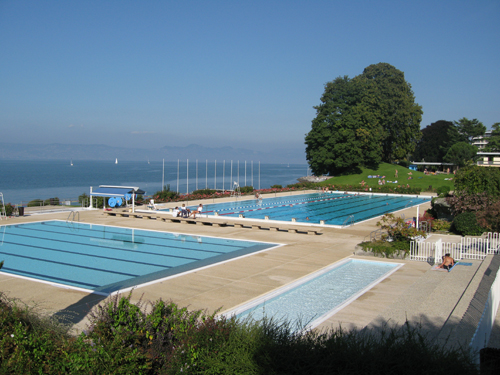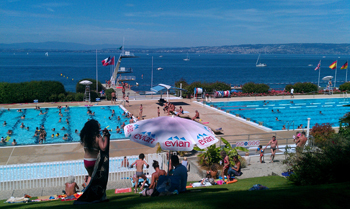 Evian swimming Pools
Plage de la Beunaz: about 12 minutes drive from Thollon les Memises.
Great facilities at the lake of Beunaz with swimming, zip wires and a restaurant– Open from 15th June – 31st August from 10-18. Lac de la Beunaz , St Paul. Go towards Bernex, via St Paul, and look for signs half way to Bernex from St Paul, marked Plage Beunaz. A great swimming lake, with water sports, restaurant, aerial slide, canoes, pedaloes, babies "pool" Iceberg floating island! Great fun. http://www.plagedelabeunaz.com Look for the orange stars!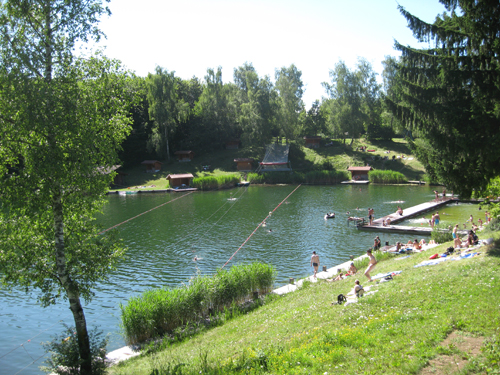 Lavey les Bains. (about 80mins). Les Bains De Lavey. Thermal swimming, summer and WINTER, hot thermal springs. In Switzerland up the valley towards Martigny. Only children over 4 years are allowed. 3 hours for about £18, (24CHF) in 2010. Thermal baths, hammams, Turkish baths, saunas, relaxation areas. Daily 9 am– 9pm. A great winter experience.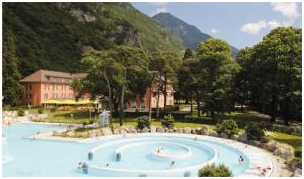 Municipal indoor pool at Amphion- Publier. The Cite de L' aqautic centre. Rue des Tilleils Ampion
A good option in the winter when you want to relax and let the water ease tired ski muscles. Prices and facilities much the same as a municipal pool in the UK.
25 metre pool, wave pool waterslide diving pool whirlpool etc www.lacitedeleau.com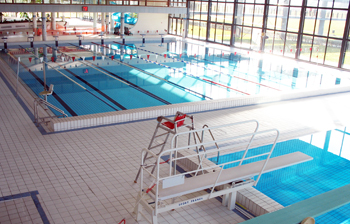 Waterpark Bouveret Switzerland – Aqua Parc (35 mins away). Just across the border with Switzerland is a big all year waterpark, outdoor and indoor swimming, flumes etc etc. Superb park, spotless well organised and with all the thrills for kids of all ages. Just across the road is a sandy beach which can be entered from the water park over the bridge. This beach can also be accessed through the caravan park and a small entrance fee paid just to visit the beach. www.aquaparc.ch/en. Look out for offers at Thollon les Memises and Bernex Tourist Offices, purchase tickets in advance to save.